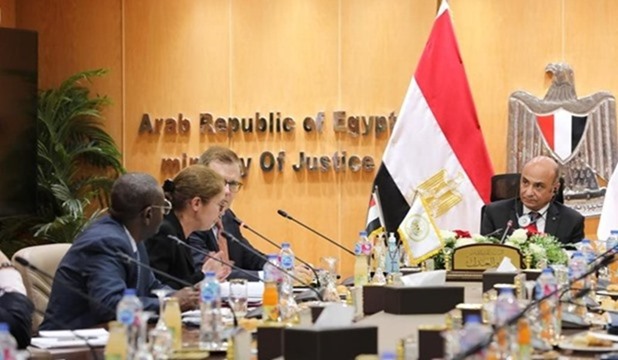 Justice Minister Omar Marwan has discussed with a delegation of the World Bank Group means on strengthening mutual cooperation.
The delegation included Christopher Stephens, Vice President and General Counsel of the World Bank Group, Marina Wes, World Bank Country Director for Egypt, Yemen and Djibouti, and a host of respective officials from the Justice Ministry, among others.
Marwan lauded the fruitful cooperation between the bank and the ministry in legislative domains and the group's backing for training judges.
For his part, Stephens praised the Justice Ministry's capacity building efforts, voicing readiness to enhance joint cooperation between both sides in different fields.
They also probed means to ensure the successful organization of the Middle East and North Africa forum on corporate insolvency and restructuring regimes, slated for June 19-20.