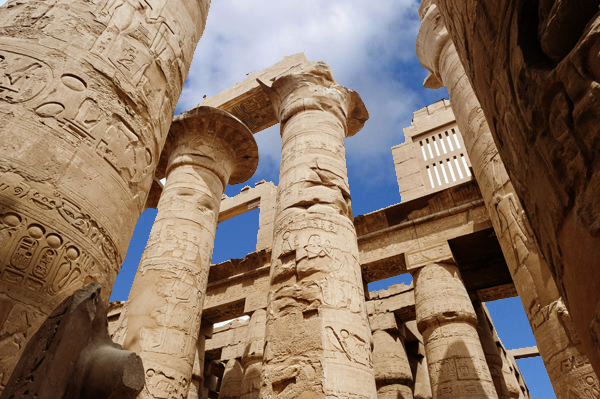 The statue of King Thutmose II, sitting on the southern side of the Karnak Temple, was undergoing restoration work, said Director of Karnak Temples Salah al-Masikh.
The restored statue will be inaugurated within a few weeks to tourists and the public, he added.
Masikh, who is supervising the project to restore the statue of King Thutmose II, added that work on the restoration of the statue began in 2021 and is expected to be finalized soon. The statue is the largest of King Thutmose II in the southern facade of Karnak.
Masikh said that the statue is one of three statues for the same king around Egypt, one in the Egyptian Museum in Tahrir Square, the second in Aswan, and the third being restored at Karnak,  The statue is about 11 meters high and weighs 65 tons. It is a seated statue of the king, with more than 75 pieces destroyed before starting restoration, Masikh added.
The Ministry of Tourism and Antiquities announced the start of restoration work on the statue of King Thutmose II, one of the kings of ancient Egypt, after it was left in ruins in the Karnak Temple in Luxor Governorate for more than a thousand years.
Secretary General of the Supreme Council of Antiquities Mostafa Waziry confirmed that work is currently underway on a new statue belonging to King Thutmose II in the Karnak temples in front of the eighth pylon in the temple.
He stressed that Egyptian archaeologists working on the project were in a challenge to restore the great statues of many pharaonic kings in the temples of Karnak and Luxor after a careful study of all the statues.