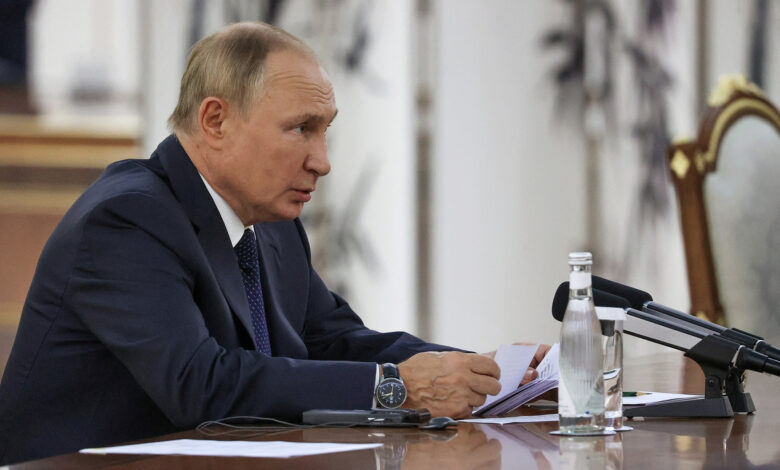 The Public Council in Kherson has urged local authorities to hold a referendum "immediately," in another sign that local Kremlin-backed officials in occupied Ukraine are trying to push integration with Russia.
The council said in a statement quoted by the Russian news agency TASS that it was "sure that the residents of the Kherson region will fully support the initiative to join Russia."
"We consider it more timely than ever to make a strong-willed decision on the immediate holding of a referendum on joining of the Kherson region the Russian Federation," the council's chairman, Vladimir Ovcharenko, said in the statement.
"We are sure that the initiative will be fully supported by the residents of the Kherson region, and joining Russia will not only be a triumph of historical justice, but will also secure the territory of the region, open new opportunities on the way to the revival and restoration of the power of our land and the return to a full-fledged peaceful life."
The council made the appeal to the head of Kherson's military-civilian administration, Vladimir Saldo.
Some context: Previous plans for such a vote have been delayed. Ukrainian forces have retaken some parts of Kherson in their current offensive, but the major population centers are still under Russian control.
The council's statement follows similar moves by the leadership of the self-declared republics in the eastern Donbas region.
Last month, top US officials cited such strategies by Russian officials as "sham referenda."
"We expect Russia to manipulate the results of these referenda in order to falsely claim that the Ukrainian people want to join Russia," US State Department principal deputy spokesperson Vedant Patel said at the time.