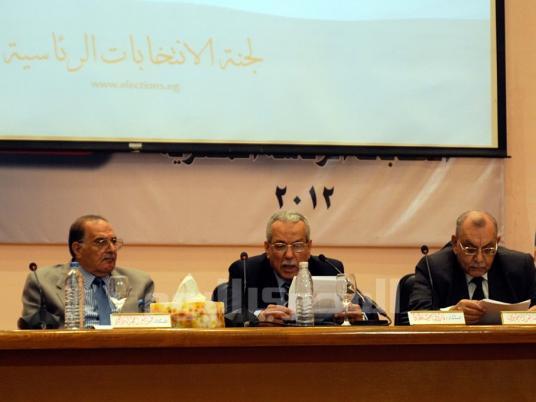 The lawyer who filed a lawsuit demanding the cancellation of the presidential elections slated for 23 and 24 May has said that he did so out of fear that Egypt could enter into a civil war. He referred to recurrent violent incidents, the most recent of which were the clashes outside the Defense Ministry last week.
Based on Wael Zekry's lawsuit, on Wednesday the administrative court in Banha, Qalyubiya, annulled the Presidential Elections Commission's call for citizens to vote this month, saying it contradicts the Constitutional Declaration issued in March 2011.
The commission issued Bylaw 5/2012 on 7 March. It set the dates for the first round of voting and runoffs. The Banha court said only Field Marshal Hussein Tantawi, head of the military council temporarily acting as the country's executive power, has the right to tell voters to go to the polls.
The Supreme Administrative Court is due to hear the State Lawsuits Authority's appeal of the verdict tomorrow.
"I challenged the contradiction between Article 28 and Article 21 of the Constitutional Declaration, which bans issuing laws shielding any administrative decision from judicial monitoring," Zekry said.
Zekry said the lawsuit is in the "interest of Egypt" because "Tahrir Square, Abbasseya and other violent incidents all point to the necessity of the postponement of the presidential elections." If a certain candidate or group loses, a civil war or coup d'état could occur, he added.
If the election goes ahead the next president will not know his powers or liabilities and will have to wait for the Constituent Assembly to determine his fate, Zekry said. He said the interim period should be extended for another six months so the constitution can be drafted.
Edited translation from Al-Masry Al-Youm