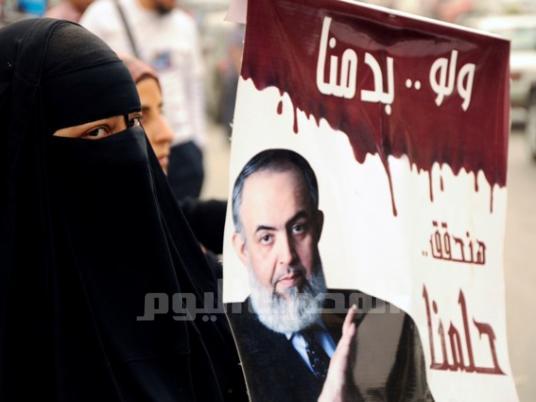 Lawyer Hassan Yassin filed a lawsuit at the administrative court Saturday demanding that the Egyptian citizenship of Nawal Abdel Aziz Nour, the late mother of disqualified presidential hopeful Hazem Salah Abu Ismail, be revoked.
Yassin filed the lawsuit against the prime minister and interior minister.
He pointed out that the Presidential Elections Commission excluded Abu Ismail from the presidential race after finding his mother to have been an American national, after Abu Ismail failed to submit documents proving she was not.
Articles 10 and 16 of the Nationality Law in Egypt allow the prime minister to revoke the Egyptian nationality of a citizen if he or she did not obtain the permission of the Nationality and Immigration Authority, affiliated with the Interior Ministry, when acquiring another nationality.
It is unclear if the law enables the minister to strip citizenship from the dead.
Yassin asked the court to compel the Interior Ministry to submit to the prime minister papers proving that Abu Ismail's mother did not get permission to obtain another nationality.
Edited translation from Al-Masry Al-Youm