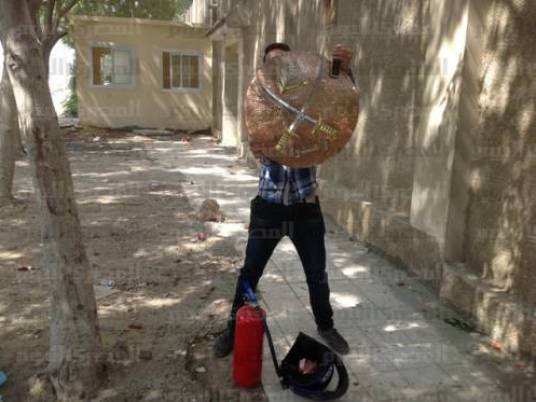 A lawyer representing the 21 girls who were sentenced to 11 years in prison for protesting on the Alexandria corniche has now also been detained, according to a Alexandria security official.
Major General Nasser al-Abd, head of the criminal investigation department, told Al-Masry Al-Youm :"joint missions by the department and the National Security Authority on Monday resulted in the arrest of Ahmed al-Hamrawy, defense lawyer for the Alexandria girls, and five others, pending investigation in (his involvement) in inciting violence."
Al-Abd said the arrest of Hamrawy has nothing to do with the case of the convicted girls.
Young females from 7am Movement were detained in Alexandria after protesting for the reinstatement of deposed president Mohamed Morsy. Fourteen girls were sentenced last week to 11 years in prison, while seven minors remanded into juvenile offenders mansions, over charges of rioting and violence. The harshness of the verdict has ignited criticisms by activists and politicians from the whole political spectrum.
Edited translation from Al-Masry Al-Youm