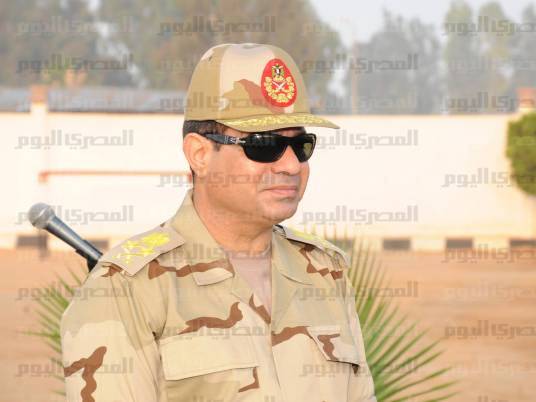 Attareen prosecution in Alexandria conducted investigations on report filed by Lawyer Sherif Gadallah, coordinator of Revolutionary Lawyers movement, accusing Defense Minister Abdel Fattah el-Sisi of
'
overthrowing regime
'
in accordance with the speech Sisi gave in July after ousting ex-President Mohamed Morsy.
Gadallah's lawsuit is aimed at opening up the opportunity for evidence to come forth in support of the 30 June regime change. "I filed my report to create a legal base for the revolution in a new way. The revolution requires legal legitimacy, which I, as an Egyptian citizen supporting the revolution, am trying to do
," the lawyer said.
"
The Muslim Brotherhood elements are trying to lay criminal responsibility on Sisi. Several international law firms are being contacted for that purpose.
"
"I filed the report against Sisi accusing him of overthrowing regime so the case would be interrogated fairly so the lawsuit would include documents that prove what happened in Egypt on 30 June was revolution."
Edited translation of Al-Masry Al-Youm