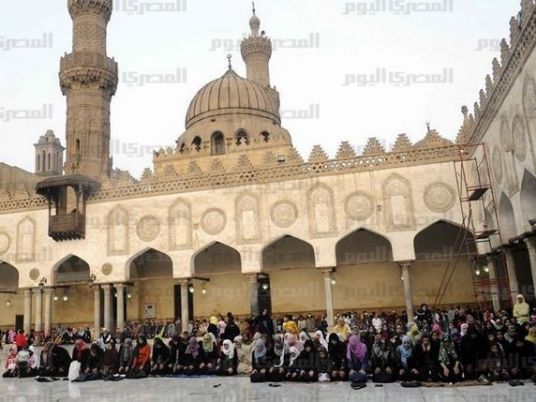 Libyan Minister of State for Displaced and Migrants Affairs Youssef Jalala said that Libya needs the role of Egypt's Al-Azhar, the top Sunni institution of the Islamic world, to spread moderate Islam in the face of extremist ideology and to protect Libyan youth from delusion with deviant ideas.
The statement came during a meeting between Al-Azhar grand Shaikh Ahmed al-Tayyeb and the Libyan minister on Wednesday, an Azhar statement said.
The Libyan minister thanked the Grand Shaikh for receiving Libyan students in Egypt at all stages of education at the religious institution.
He added that Al-Azhar's absorption of the Libyan students and its provision to them of facilities have enabled them to complete their education, which has been one of the most important problems faced by Libyan emigrants.
For his part, Tayyeb said that Al-Azhar opens its doors to all Libyan students in Egypt and works to provide various facilities to them. He stressed that the support to Libya at the moment is a duty bestowed upon Al-Azhar.