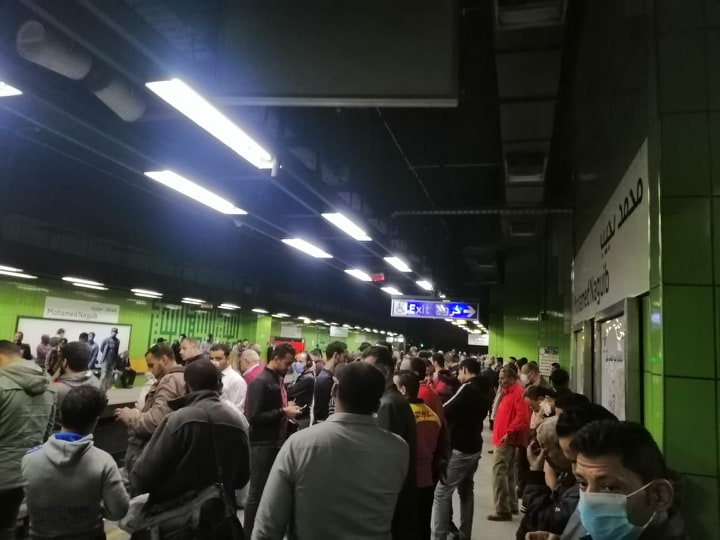 Egypt's Minister of State for Information Affairs Osama Haikal warned Saturday that lifting the curfew after Eid al-Fitr would be premature, and stressed that the government must meet periodically to monitor this situation.
Egypt's government has shut down schools, suspended flights and imposed nationwide curfew in March to control the outspread of coronavirus. The government also suspended Friday prayers and congregational prayers in mosques nationwide on March 21 and churches were closed across the country as well.
In a phone-call with Lamis al-Hadidy's TV show "al-Kahera al-Aan" (Cairo Now) on the al-Hadath channel, Haikal expressed hope for a "return to normal life and a complete lifting of the curfew."
He stressed that the government is following the situation daily, and no decision is being taken until there is consultation between government members and sometimes governors.
Lifting the curfew will be decided upon in the next crisis meeting before Eid al-Fitr, Haikal added.
"So that many citizens do not lose their jobs," Haikal explained that the government is working under a methodology to preserve the health of both the citizens and the economy.
He also revealed that some institutions have already declared bankruptcy but declined to specify which, and that several factories have shut down as a result of the pandemic.
Meanwhile, the chairman of the Egyptian Medical Syndicate Hussain Khairy sent a letter to Prime Minister Mostafa Madboly requesting that a complete lockdown be imposed throughout the nation for two weeks or until the end of Ramadan.
The letter lamented how citizens are failing to commit to the precautionary measures enacted by the authorities to limit the outbreak.
And the Presidential Adviser for Health Affairs Mohamed Awad Tageldin warned Saturday that the coronavirus spreads rapidly, with a single case able to transmit the disease to up to five people.
The largest number of cases is in Greater Cairo and Alexandria, he said.
Tageldin assured that isolation hospitals are not yet filled to capacity and some remain unused. He also stressed that 105,000 PCR tests suspected cases have been performed alongside other medical tests and checkups.
Egypt announced on Saturday 488 new coronavirus cases and 11 additional deaths, bringing the total number of cases confirmed so far to 8,964 in the country. 514 people have died from the virus in Egypt.
Edited translation from Al-Masry Al-Youm