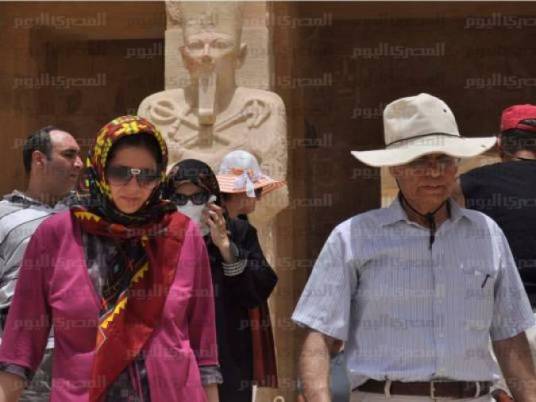 Luxor International Airport received 4 charter flights from Germany carrying 650 tourists on Thursday.
Luxor Airport station manager Ahmed Abdellatif said the first flight was coming from Munich airport, carrying 130 tourists.
The second flight came from Düsseldorf International Airport, carrying 130 German tourists; while the third and fourth were from Frankfurt International Airport and Schönfeld International Airport, each carrying around 400 German tourists on a visit to the archaeological areas of the western and eastern mainlands of the province.
Luxor was announced the capital of Arab culture for the year 2017, in a big celebration, attended by the Arab Ministers of Culture. The Luxor Festival of African Cinema was recently held there as well, with the participation of hundreds of African and Egyptian artists.
Egypt has been battling to recover the badly-affected tourism sector over the course of 2016, after years of political turmoil since the 25 January uprising in 2011.
The tourism lull was exacerbated by the downing of the Russian plane in October 2015, which killed all 224 passengers and crew on board, most of them Russian tourists.