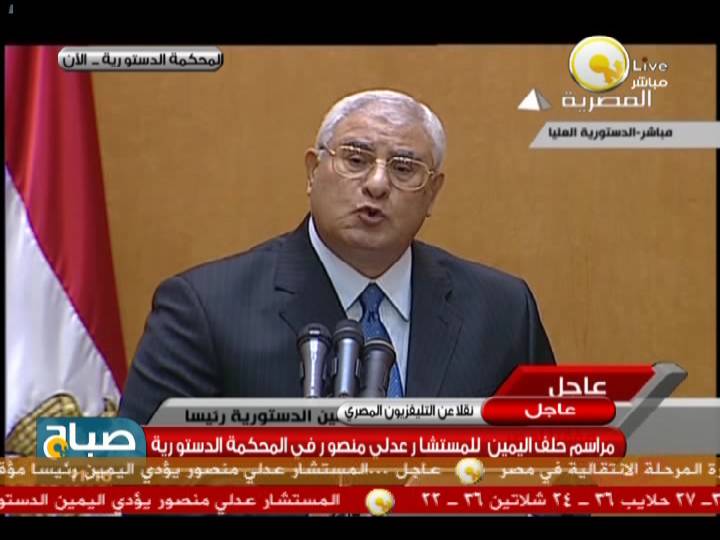 Interim president Adly Mansour said he would not run for presidency, but will go back to his previous position at the Constitutional Court after the next presidential elections.
Mansour told Kuwaiti newspapers editors who visited the Etehadeya Presidential Palace last week, in an interview published on Tuesday, "The third Arab-African Summit in Kuwait will be about economic relations."
He advised that issues should be resolved in the summit without harming the interest of any of the countries involved, especially when it comes to the Nile issue.
"There are solutions that cannot be harmful to the Nile countries, and the cost is also much lower than the current work on the dam implementation," Mansour added. "The benefit will be greater, on the level of energy and otherwise."
When asked about the road map approved after Mohamed Morsy's ouster on 3 July, the interim president said, "We are currently waiting for the 50-member Constitutional to finish its work, to finalize the draft constitution, to address the differences in views, and to reach a Constitution that expresses all classes and orientations of the people, as well as the institutions of the civil society."
Afterwards, Mansour adds, presidential and parliamentary elections and other procedures required at the stage would be held.
Edited translation from Al-Masry Al-Youm