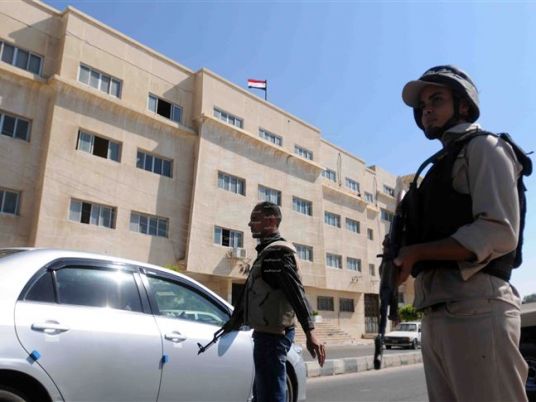 Army Forces in northern Sinai killed 23 Takfiris during air raids on Sunday evening. This came as part of the third phase of the operation "Martyr's Right."
Security sources told Al-Masry Al-Youm that Apache warplanes carried out several air strikes south of Al-Arish city, after security services received information on Takfiris movements in the area. A loud explosion heard and thick smoke was seen as a result of the air strikes.
The sources added that the air strikes killed 23 Takfiri elements, including one of their leaders whom the securty forces believe was involved in carrying out terrorist attacks against the army and police.
Air strikes have led to the destruction of several terrorist hotbeds, including houses and huts, some of them used by terrorist elements as bases for launching terrorist attacks against the army and police, also cars and motor bikes belonging to the Takfiri elements have been burned and damaged.
On related news, hundreds of people in Fayoum on Sunday attended the funeral of the martyr Hemeda Abdel Fattah, a low ranking policeman, who died after a terrorist attack in Al-Arish.
Nabil Abdel Fattah, the brother of the martyr, said "My brother left three children, the eldest Ziad is 9 years-old; Mustafa, 4 years old; and Rahma, 3 years old; to face the hardships of life alone, without (a man to) support them," demanding retribution quickly for all of the martyrs.