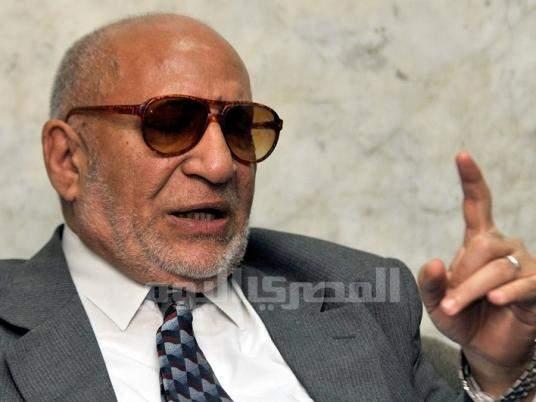 Cairo Criminal Court will resume, on Thursday the trial
of former MP and head of the Legislative Committee of the dissolved People's Assembly
Mahmoud al-Khodairy, Muslim Brotherhood and FJP leader Mohamed al-Beltagy, pro-Muslim Brotherhood preacher Safwat Hegazy and other leaders of the Muslim Brotherhood on charges of detaining and torturing a lawyer with electric shocks inside the headquarters of a tourist company in Tahrir Square during the 25 January revolution.
The defense objected that the court could not hear the defendants and requested their exit from the soundproof glass cage.
The court allowed the defendants to go out and sit in the first row directly near the glass cage and asked the defendants not to talk during the final proceedings unless they obtained permission.
Edited translation from Al-Masry Al-Youm