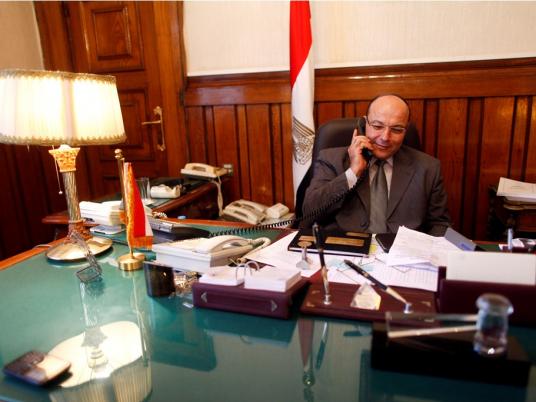 The Muslim Brotherhood has reiterated that Prosecutor General Talaat Abdallah will remain in office and that the statement issued by the Supreme Judicial Council on Sunday has "no value," and indeed can even be read as recognition of the legitimacy of Abdallah as chief prosecutor of the country.
Muslim Brotherhood lawyer Abdel Moneim Abdel Maqsoud said Abdallah is the lawful prosecutor general of the country according to the Constitution and the law. He noted that the council's statement called on Abdallah to go back to being a judge but did not explicitly state that he is not the legitimate chief prosecutor.
Abdel Maqsoud told Al-Masry al-Youm that former chief prosecutor Abdel Meguid Mahmoud, had completed his legal term in office of four years, and returning to the post would thus be unconstitutional.
Ali Kamal, a member of the Legal Committee of the Freedom and Justice Party, said that Abdallah's presence at a session of the Supreme Judicial Council is a recognition of his legitimacy as prosecutor general, since he would not have been allowed to attend if it weren't for his post.
The statement from the Supreme Judicial Council will not affect the current situation, he said.
Kamal called on the Supreme Judicial Council to respect the law and the Constitution, saying that they desire to get rid of Abdallah is a violation both of the Constitution and the powers of the president.
Edited translation from Al-Masry Al-Youm