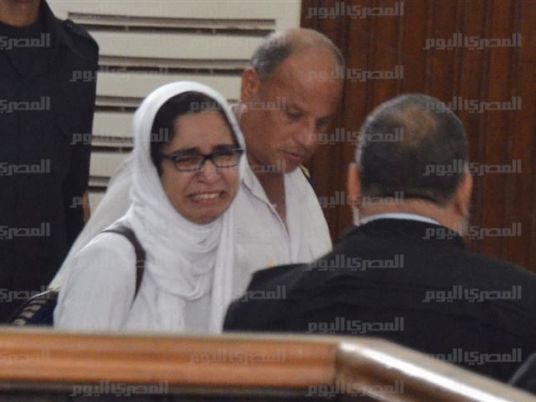 Popular media host Amr Adib fervently slammed the detention of Esraa al-Taweel over charges that she is affiliated with the Muslim Brotherhood.
"There are people who have committed crimes like murder, those deserve no mercy. But for an 18-year-old girl who has a bullet wound, why detain her?" Adib said during his Monday show on Al-Youm channel.
While Adib said Taweel is 18, her correct age is 23.
On Monday, the Giza Criminal Court extended Taweel's detention for a further 45 days pending investigation over charges of affiliation with the outlawed Brotherhood and disseminating false news.
"Why extend her detention? At least make her stand a trial," said Adib on his show.
Taweel was pulled off the strees in June along with two other friends outside a restaurant in Maadi. Her detention has been included in what human rights organizations are describing as a phenomenon of forced disapperances of youth and human rights activists.
Taweel was shot in the back during the January 25 Revolution anniversary in 2014 while taking photos of protests. Her injury temporarily paralyzed her and she was able to recover through extensive physical therapy.
During her court apperance on November 3, Taweel broke down into tears and pleaded with the judge to let her go home because she was in need of medical care.
"Esraa has turned into a symbol. The girl is exhausted; it is unfair; she had her detention extended and broke into tears," said Adib.

Edited translation from Al-Masry Al-Youm