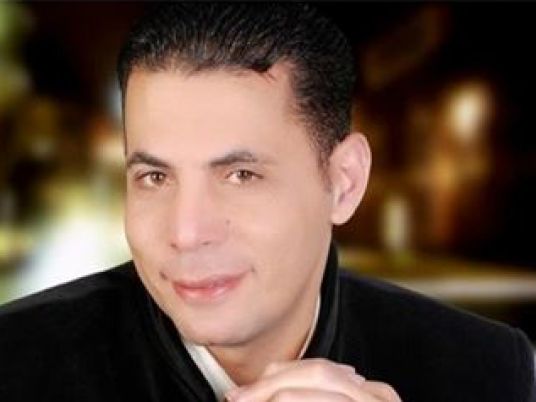 After elections for Egypt's House of Representatives ended on Wednesday and days before the High Elections Commission announce the official results of the final round, four winners stand out as the most controversial.
Abdel Rahim Ali
Ali, chief editor of AlBawaba News, won during the first round of elections in Dokki and Agouza with 45,000 votes, sparing himself a runoff. The media host is highly-criticized by supporters of the 2011 uprising for his show on AlKahera wal Nas, The Black Box, which used to play records of phone calls between prominent activists linked with the uprising. Demands have been made to prosecute him over breaching citizens' privacy.
Saeed Hasaseen
Hasaseen won elections in Kerdasa during the first round. The herbal medicines tzar, with omnipresent appearances on low-budget satellite channels, had a standoff with the Health Ministry, which accused him of medicine rigging. "I will send you 100 men from Kerdasa to eat you alive," he said in televised remarks last month, addressing UN chief Ban Ki-Moon and calling on him to stay out of Egypt's domestic affairs.
Tawfiq Okasha
The owner of satellite channel al-Faraeen won elections in Talkha, Daqahlia, with more than 94,000 votes, 20,000 more than the nearest contender.
Okasha, a popular subject of sarcasm by supporters of the 2011 uprising, triggered a fresh wave of ridicule on Twitter after he announced he would seek the position of speaker of parliament.
Okasha has claimed he has been targeted by assassination attempts, claims that have been denied by the Interior Ministry.
Mortada Mansour
The belligerent, influential lawyer and president of Zamalek Sports Club won elections in Meet Ghamr, Daqahlia, with more than 82,000 votes.
Known for his fiery rhetoric and battles with dignitaries from all social classes, Mansour might find his new battlefield in parliament as he claimed to be "the most deserving to become parliament speaker."
Mostafa Bakry
The foremr MP and journalist with close connections to Egypt's political and military leaderships won a seat in Upper Egypt as part of the For the Love of Egypt list. Some press reports believe he might lead the parliament majority.
Bakry had won the animosity of the 2011 uprising supporters for his recurrent attacks on the popular revolt and his occasional defense of former President Hosni Mubarak.
Edited translation from Al-Masry Al-Youm