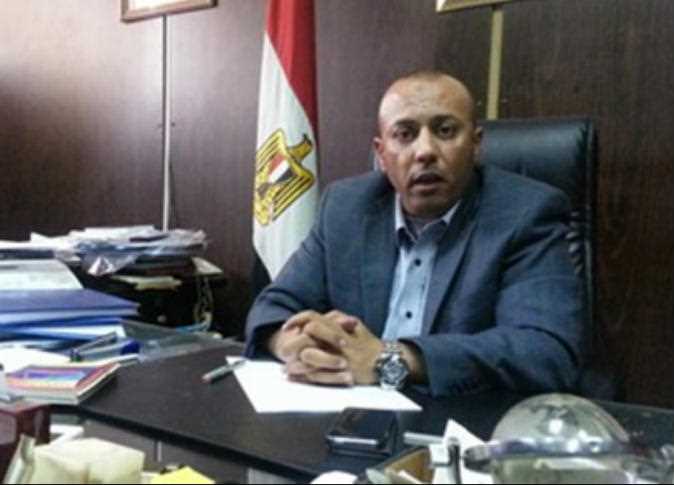 The Administrative Control Authority (ACA) arrested Menoufia Governor Hisham Abdel Basset and two businessmen on charges of corruption on Sunday evening, hours before President Abdel Fattah al-Sisi's visit to the governorate to inaugurate projects in Sadat City.
Sources within the governor's office told Al-Masry Al-Youm that Abdel Basset was in his office until 3 p.m. and that he was doing his work normally. He held several meetings to make sure that preparations for the visit of the president were completed.
The sources explained that the investigations proved the Governor's involvement in the allocation of a land plot for two businessmen illegally. Telephone calls were monitored between them, after obtaining permission from the prosecution.
The sources said that after recording the calls between the suspects, and recording video interviews between them, a permission was obtained from the Supreme State Security Prosecution to arrest the suspects.
The sources added that the officers of ACA arrested the governor and the businessmen during the delivery of a bribe, and the suspects were referred to the prosecution, to complete the investigations.
The sources added that the Governor left his office suddenly at 3 p.m., without informing the manager of his office and without giving any reasons.
"Some senior officials in the governorate tried to reach him, to inform him of the latest preparations for the visit of President Sisi after 3 p.m., but they could not reach him," an official source in the governorate said.
The sources said that Basset left his office on Sunday with a security officer after a meeting between them to discuss the preparations for President Sisi's visit to Sadat City on Monday.
The source told Al-Masry Al-Youm on Sunday evening that the ACA officers arrested the Governor and the businessmen on Sunday evening with a LE2 million bribe obtained in exchange for legalizing the businessmen's appropriation of a land plot in Sadat City.
ACA officers inspected the governor's office and seized all papers and documents.
MP Ahmed Refaat, a member of the House of Representatives from the Quesna district of Menoufia, said that the suspicions of corruption were besieging Basset, since he was the president of Sadat City, asserting that he remained president for the city for three years during his tenure.
Edited translation from Al-Masry Al-Youm