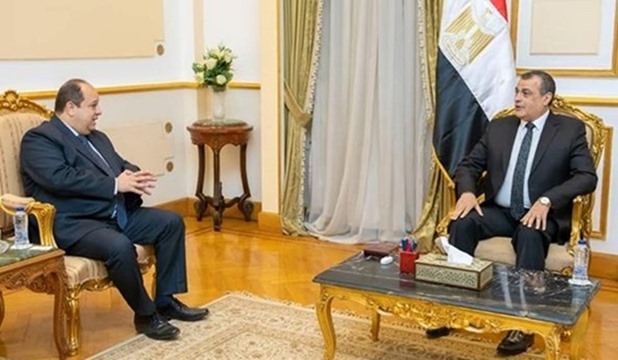 State Minister of Military Production Mohamed Salaheldin Moustafa conferred with Egyptian Ambassador to Croatia Ayman Tharwat Amin on means to boost economic and investment ties between Egypt and Croatia.
The meeting aims at discussing means to promote commercial and investment ties and opening new horizons of cooperation with Croatia in the different industrial domains in addition to attracting investments to the Egyptian market in light of the available investment opportunities and economic reform that took place in the state in the past period, Moustafa said.
He asserted the Egyptian state's keenness to attract more investments, welcoming the reception of technical delegations of Croatian companies and organizing visits for them to the companies and units of military production to stand on their potentials and technological, human and manufacturing abilities.
Meanwhile, Tharwat lauded the role of the Ministry of Military Production which is a cornerstone for military manufacturing in Egypt and one of the most important arms of industry in the state.
MENA