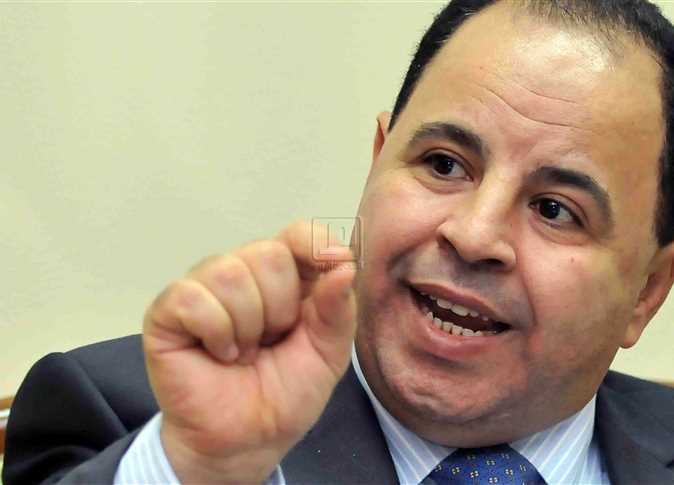 Egypt's Finance Minister Mohamed Maait announced Friday that there are consultations between Egypt and the International Monetary Fund (IMF) regarding alternatives for the future of their relationship, following the end of the economic reform program in July which began three years ago.
In statements to Al-Masry Al-Youm, Maait added that the ministry hopes that the two sides will come together to determine this new form of cooperation by October.
"We are working to extend cooperation towards non-financing frameworks to be in line with the reform steps adopted by Egypt to achieve comprehensive development," he said, adding that Egypt is keen to continue comprehensive cooperation with the IMF.
Maait stressed Egypt's keenness to continue implementing fiscal and economic discipline policies in all aspects for the benefit of its future and the future of its people, in cooperation with the IMF after the reform program's end, which resulted in many successes that were praised by the IMF, rating agencies and financing institutions.
Sources familiar with the ministry said that the alternatives being consulted with the fund do not include obtaining a new loan or extending the financing program.
The sources, who asked not to be named, indicated the possibility of obtaining technical support programs in structural reforms to be implemented, and continuing diplomatic missions to reform tax and customs systems.
The sources anticipate that Egypt would receive the last tranche of US$2 billion from the $12 billion loan in July, following the meeting of the Executive Board of the IMF in Washington and the revision of the economic reform program carried out by the Fund's expert mission in Cairo recently.
In an attempt to revive its faltering economy since 2011, Egypt obtained an IMF loan in 2016 in exchange for implementing a rigorous reform program, beginning with floating the pound.
Implementation of the program began in November 2016. The international lender agreed to provide Egypt with a $12 billion loan, in exchange for wide-ranging structural economic reforms.
These reforms include a raft of measures such as devaluing the pound currency, loosening capital controls, ending energy subsidies, reforming public enterprises and overhauling monetary policy – all in a bid to restore economic stability and long-term growth.
Edited translation from Al-Masry Al-Youm