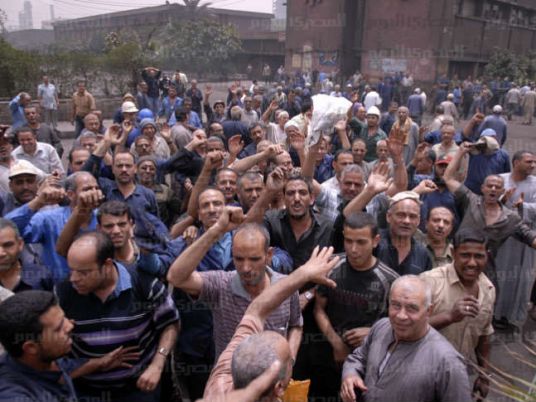 Minister of Transitional Justice Ibrahim El-Heneidy has expressed his approval on the protest law arguing, "It was enforced one century ago."
In an interview on Monday aired on the privately-owned Al-Hayah TV channel, the minister justified the protest law, saying it is similar to Western countries, the same ones that have decried the law. "Many countries like France and US have similar laws to organize protests. Its peoples agree on them," he added.
Though France and the United States have some laws regulating protests, they are not as sweeping as the Egyptian protest law as they do not require permission for all protests, nor do they effectively criminalize demonstrating without permission.
Heneidy said there was a difference between organizing protests and confiscating the right of protesting, which will not happen.
Recommendations by the National Council for Human Rights (NCHR) over amending the law were considered, the minister said adding that they were sent to cabinet for approval.
The law on terrorist entities have been concluded by the ministry, he said. It will be submitted to the State Council. The law will be applied on whoever resort to violence to promote specific ideas. It also stipulates seizure of assets of terrorist entities, closing its headquarters and preventing its member from practicing policy.
Edited translation from Al-Masry Al-Youm