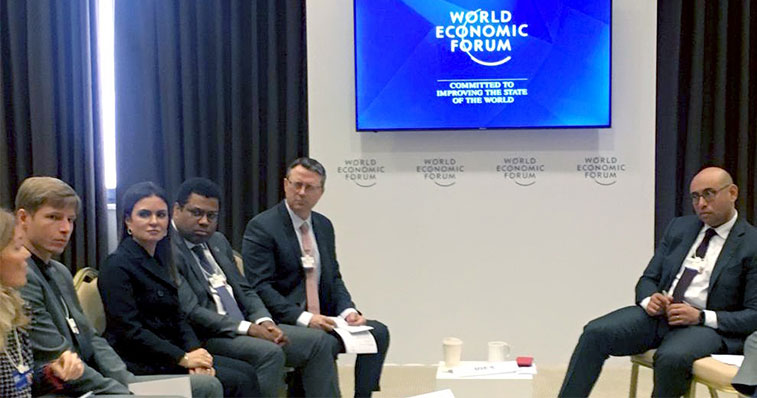 Minister of Investment and International Cooperation Sahar Nasr held talks on Saturday with president of the European Bank for Reconstruction and Development (EBRD) Suma Chakrabarti on the sidelines of the World Economic Forum on the Middle East and North Africa, currently held at the Dead Sea in Jordan.
A statement by the Ministry of Investment and International Cooperation said the two  discussed increasing EBRD's investments towards infrastructure in Egypt and Africa, as Egypt has become the biggest country for EBRD operations in the world.
According to Chakrabarti, the EBRD is working to increase its investments in Egypt, especially in infrastructure and renewable energy, in light of the comprehensive development process and work being done to support the private sector.
He added that the bank's total investments in Egypt reached 4.8 billion euros through 91 projects, noting that the EBRD has made its largest investments in the Middle East and North Africa during the last two years in Egypt, at about 2.2 billion euros.
Chakrabarti explained that the Benban solar energy project in Aswan is one of the bank's most important investments in Egypt, to which it invested 150 million euros. This is in addition to projects in the fields of transport and sewage, such as the Kitchener Drain project worth 148.3 million euros.
Janet Heckman, Managing Director for the Southern and Eastern Mediterranean (SEMED) region at EBRD announced the approval of the bank's board of directors for new private sector support in Egypt worth LE7.5 billion.
She pointed out that this support is in coordination with the Ministry of Housing, Utilities, Urban Communities to invest in Alexandria Port under worth LE100 million, within the framework of the confidence of EBRD in the investment climate in Egypt and the financing of new investments.
Edited translation from Al-Masry Al-Youm