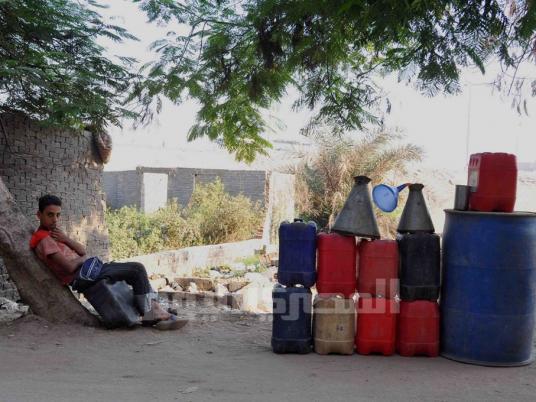 The government will begin distributing cylinders of liquefied petroleum gas (LPG) through a system of state-issued coupons beginning in May, according to Supply and Internal Trade Ministry officials.
The unnamed officials said on Thursday that 45 million coupons will be distributed to citizens nationwide, which will benefit an estimated 65 million people.
Fathy Abdel Aziz, head of the ministry's Control and Distribution Department, told Al-Masry Al-Youm the new system aims to ensure that LPG cylinders reach those most in need and help mitigate the gas cylinder crisis that has affected the country over recent months.
The Supply and Internal Trade Ministry will distribute the coupons to eligible citizens, Abdel Aziz added, noting that the coupons would be watermarked to prevent them from being copied.
He said the ministry is currently documenting all households that have natural gas service, which will not receive coupons, and that he expects less than 2 million families to be excluded because of this.
Abdel Aziz said citizens could use their coupons whenever they need the gas and that the coupons would not expire.
Families of three or fewer would be allowed three LPG cylinders every two months, he said, while families of four or more would be allowed two cylinders per month.
Translated from Al-Masry Al-Youm