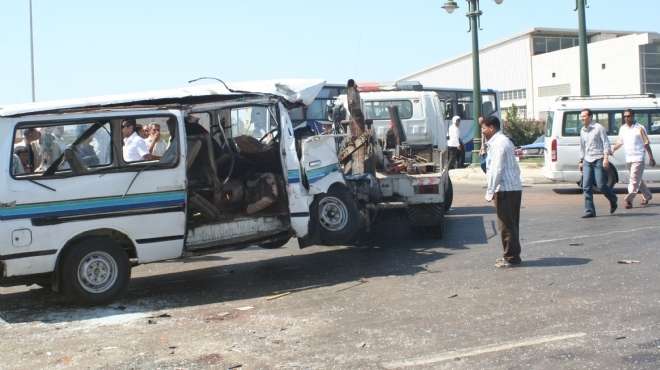 Seven civilians were killed and another nine injured in three car accidents in Qena, al-Beheira and al-Bahr al-Ahmr governorates, the Ministry of Health and Housing announced on Wednesday.
Official Spokesperson of Ministry of Health, Dr Khaled Mejahid, released the details of the three accidents in a statement, saying that the first accident occurred when a mini-bus flipped over on the Western Desert Road of Naga Hammadi city in Qena, injuring five passengers.
Three people were killed in a separate incident when a private car collided with a truck on al-Alamain International Road, Kilo 15 in al-Beheira.
The third accident resulted in the death of one and the injuries of four others, after a private car turned over on al-Minya – al-Bahr al-Ahmr road in the Red Sea governorate.
Dr Mejahid added that the injuries included fractures, abrasions, scratches a cutaneous wound to the scalp, a suspected fracture of the ribs and a cutaneous wound to the face. He confirmed that those injured were receiving treatment.
Edited Translation from Al-Masry Al-Youm