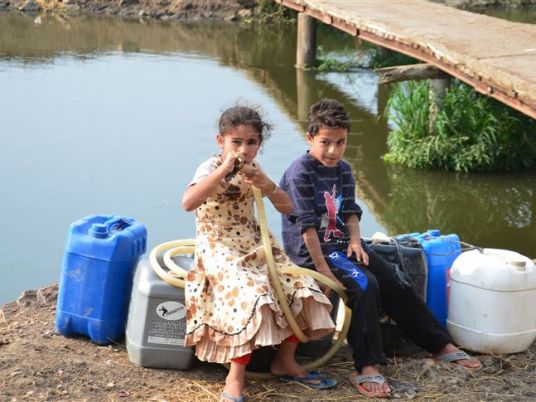 The residents of Minya, Fayoum, Damietta, and Sharqiya governorates residents have been suffering from contaminated water and frequent drinking water cuts.
Drinking water has been cut for 4 months in Minya's al-Azima village, after being contaminated long before the cuts began. The residents said they get water from nearby villages for LE3 per jerrycan.
Fayoum's Tunis Village has had frequent water cuts for 2 months. Many residents have left the area due to the crisis, as they are forced to purchase water from outside the village.
Residents of Sharqiya's Husseineya area have been complaining about contaminated water during the last three years, according to one of the residents of Ghosn al-Zaytoun. Water cuts have also been frequent in Omar Bek, al-Sobky, Nawasreya and Qaraja villages.
Sharqiya governor Reda Abdel Salam said local authorities had agreed with charity organizations to establish 10 water stations to solve the crisis. Drinking water companies have confirmed that they will distribute water via tank trucks to mitigate the crisis.
Edited transaltion from Al-Masry Al-Youm