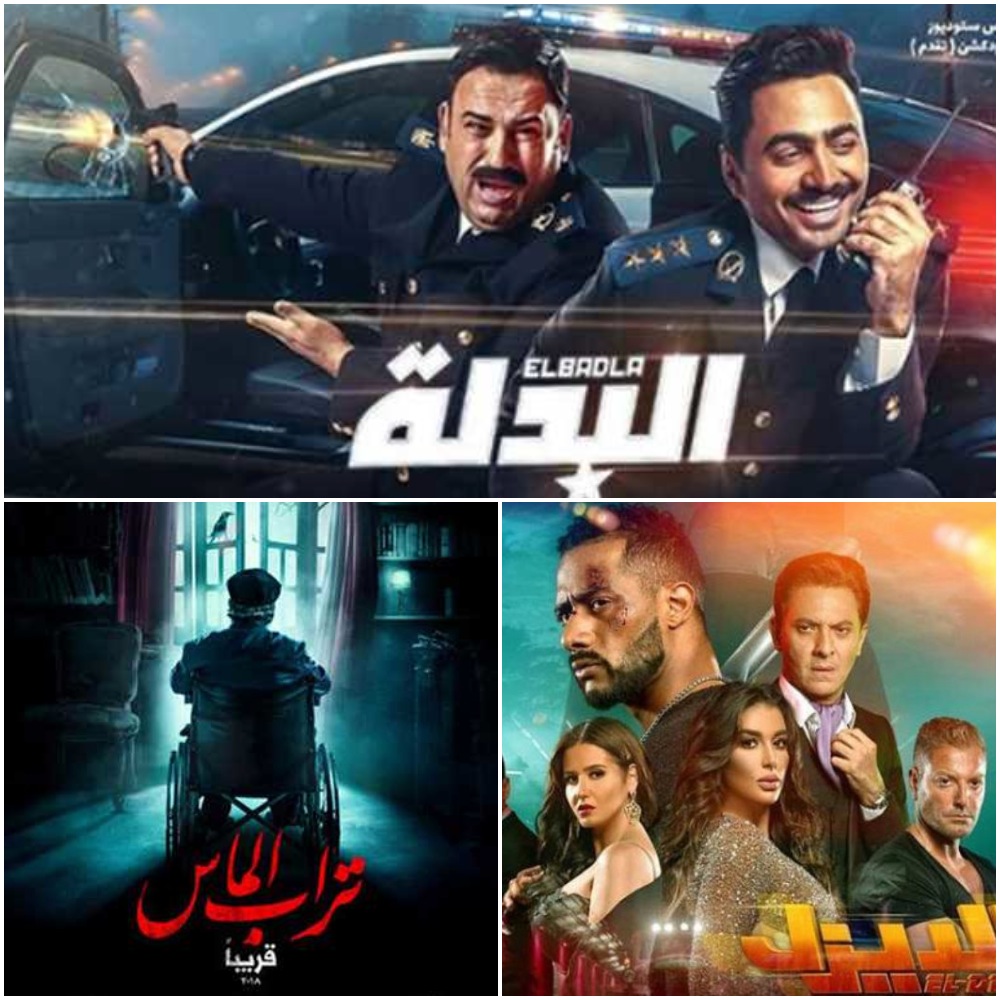 "El Diesel", a film with Egyptian star Mohamed Ramadan, has so far achieved the highest revenues in this Eid's movie season, with the Arab Distribution Company announcing profits of LE 3,212,110, according to Al-Ahram.
Ramadan's movie was followed by Egyptian singer Tamer Hosni's "Al-Badla" (The Suit), which came in second with revenues of LE 2,615,356. In third place came Asser Yassin's "Torab Al-Mass"(Diamond Dust) with LE 1,295,088, followed by "Al-Kwyesseen" (The Good People) which took home fourth place with LE 1,236,280.
Produced by Mohamed Al-Sobki and directed by Karim Al-Sobki, "El Diesel" follows the story of a stuntman named Badr El Diesel, who, after his fiancee is murdered, plots revenge on the transgressors. "El Diesel" stars Mohamed Ramadan, Fathy Abdel Wahab, Yasmeen Sabry, Hana Sheeha and Tamer Hagras.
Meanwhile, "Al-Badla" stars Tamer Hosni, Akram Hosni,  Amina Khalil, Maged Al-Masri and Dalal Abdel Aziz. They collaborate to bring out Hosni's latest comedy, about a failing college student whose life takes a turn when he wears a police costume to a party, and is accused of impersonating a cop.
The highly-anticipated "Torab Al Mas" follows a med rep named Taha, after a murder occurs in his neighbourhood. The film has a star-studded cast including Asser Yassin, Menna Shalabi, Sherine Reda, Maged Al-Kidwani, Ezzat Al-Alaili, Eyad Nassar and Mohamed Mamdouh. Directed by Marwan Hamed, it is based on Ahmed Mourad's successful book, which holds the same name.
"Al-Kowyaseen" follows the Al-Kowyes family, whose wealthy patriarch Hafez Kowyes is known for his stinginess, until two poor siblings decide to con the family into thinking they have found their long lost son. Al-Kwyeseen stars Ahmed Fahmi, Hussein Fahmi, Sherine Reda, Bayoumi Fouad, Tara Emad and Asmaa Abu Al-Yazeid with Ahmed Malek as the guest of honor.
Sunday witnessed the start of the Eid Al-Adha Marathon, two days before Eid began. The contending movies included Torab Al-Mas, Bani Adam (Son of Adam/Human), Al-Kwyeseen, and Souk Al-Gom'aa (Friday Market), which were followed by Monday's release of "Al-Badla", El Diesel and "Bikia" (Junk).
A high bar is set for this season, as the last two Eid Al-Adhas saw record-breaking revenues. In fact, for the past two years, the leading movies each of Eid holiday tended to be the highest-grossing in each main actor's career. Hosni's "Tesbah Ala Kheir" (Good Night), which was released in Eid-Al-Fitr 2017, achieved a LE 27,500,000 revenue, while Ahmed Fahmi's "Kalb Baladi"(Baladi Dog), from Eid Al-Adha 2016, achieved an LE 18 million revenue.
While some stars justifiably come into this Eid with confidence, others aim to turn the table around after an unpleasant experience. Ramadan's most recent movie, "Al-Kanz" (the treasure), received LE20 million, while the preceding film "Gawab Itiqal" (Arrest Letter) earned 16 million; both disappointments compared to his usual earnings.
Eid Al-Fitr also witnessed record-breaking premieres, as Amir Karara's "Harb Karmouz" became history's highest-grossing Egyptian movie for its first day, earning 6,245,065. The movie achieved total earnings of LE 23.811 million. "Leilet Hana W Srour" (A Night of Happiness and Contentment) starring Mohamed Imam and Yasmine Sabry was also successful, collecting around LE 14.7 million.