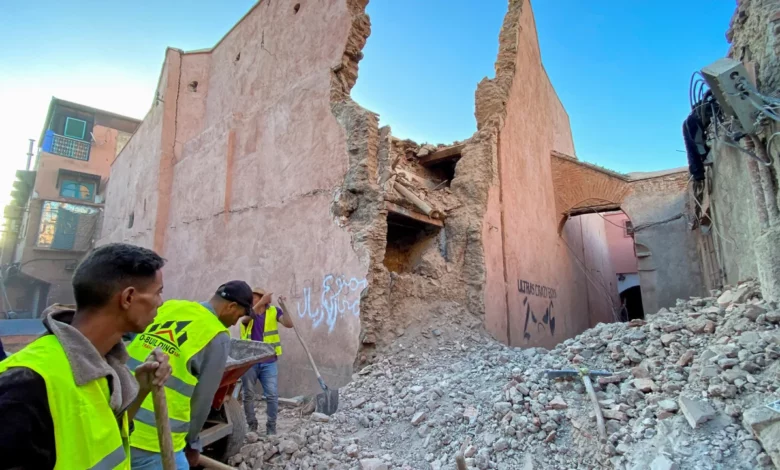 Egypt's Ambassador to Morocco Yasser Othman asserted that Morocco was highly appreciating the solidarity of Egypt's leadership and people in the wake of the deadly quake that hit the country on Friday, leaving more than 2,000 people killed.
In statements to MENA, Othman said Egypt asserted its support for Morocco at the highest levels as President Abdel Fattah El Sisi has sent a message to Moroccan King Mohammed VI and the Moroccan people to show solidarity in such tragedy.
He went on to say that Egypt was keen, through the statement of the Foreign Ministry, to be among the first countries that voiced full solidarity with the Moroccan fellows to help ease the impact of the damage caused by the quake that was the strongest of its kind in decades.
As regards the conditions of the Egyptian community in the Kingdom, Ambassador Othman explained that a crisis management cell has been formed at the Embassy to follow up conditions of Egyptians in Morocco.
He also noted that the Egyptian Embassy has contacted the various Moroccan authorities and associations of Egyptian communities in the various cities to ensure the safety of all Egyptians, adding that there are not any reports on victims among Egyptians so far.
The Embassy is following up the situation round-the-clock, he reiterated.
On Friday, a powerful earthquake struck about 50 miles from the southern city of Marrakesh in the High Atlas Mountains of Morocco, killing more than 2,000