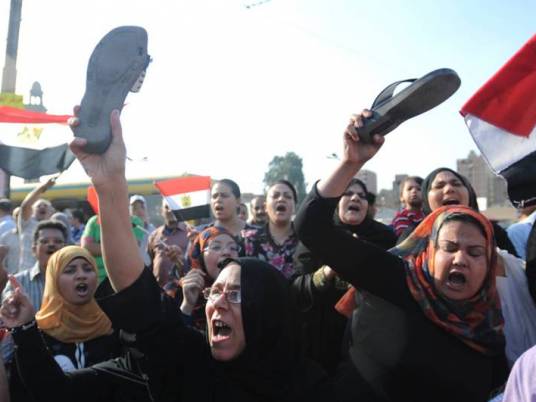 Opponents and supporters of Egypt's ousted president, Mohamed Morsy, clashed in Cairo's Mataria district on Sunday. Exchanges of fire were reported.
When both sides arrived in Mataria Square in the form of two marches, skirmishes began.
However, 30 June Front marchers, who also arrived in the square, separated the two sides after clashes erupted.
When pro-Morsy marchers arrived on Helmiya Bridge, further fighting broke out as an anti-Morsy march bound for Tahrir Square also opened fire.
The Tamarod ("rebellion") campaign had called for a million-man demonstration Sunday, under the title "Legitimacy for the People" to preserve the 30 June unrest against Morsy..
Meanwhile, Morsy supporters called for a demonstration entitled "Holding On," demanding the reinstatement of Morsy as president and the defence of presidential legitimacy.
Edited translation from Al-Masry Al-Youm