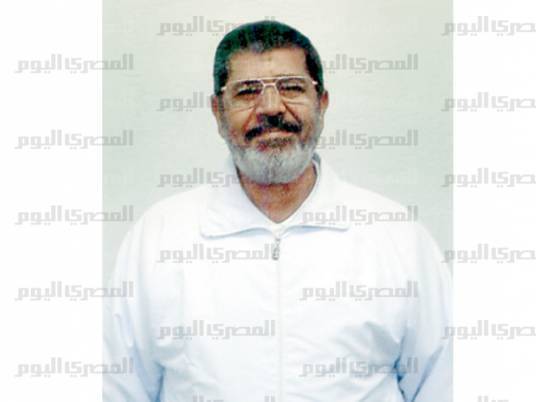 Cairo Appeal Court set 28 January as the date for the trial of deposed President Mohamed Morsy and other 130 suspects on charges of escaping Wadi Natrun prison at Cairo Criminal Court.
Prosecutors decided in December to refer Morsy and several other Muslim Brotherhood figures to a criminal court for crimes related to their escape from prison during the 2011 uprising that ousted his predecessor Hosni Mubarak.
The prosecutors claim investigations conducted since April 2013 show that the international organization of the Brotherhood has been preparing a plan to 'destroy Egypt' for a long time with the help of foreign countries, the Brotherhood branch in Egypt, Hamas and Hezbollah in Lebanon so the local branch could divide the country on a religious basis and serve foreign countries like Israel by allocating the Sinai peninsula to Palestinians based in Gaza.
These wild accusations of conspiracy theories are common in Egyptian politics. To many international observers, the idea of these groups, whose friction has been a major barrier for peace in the Middle East, putting aside their difference to help Israel is not only far-fetched, but comical.
Morsy and other Brotherhood figures, he says, communicated to carry out the plot through terrorist operations performed by elements that infiltrated into Egypt via the Gaza illegal tunnels. During the 2011 revolution, they attacked police institutions and broke into prisons to smuggle Brotherhood leaders as well as Hamas and Hezbollah detainees. They granted the foreign elements Egyptian identity cards, vehicles and petroleum substances.
He added that over 800 foreigners snuck into Egypt via tunnels in Sinai during the revolution using cars and carrying weapons. They fired heavily on police and governmental establishments leaving many police personnel have been killed as a result. They then headed to Wadi al-Natroun, abu Zaabal and Marg prisons, firing shots and missiles to break into the premises. They killed over 50 police personnel and inmates while smuggling their elements from the prisons, looted and damaged police equiment, and stole hundreds of millions of pounds worth of products from the prisons' factories. More than 20,000 other prisoners had escaped by then.
Morsy's defense spokesperson Mohamed al-Damaty said on Thursday in response to the trial date being set that the deposed president did not and will not change his stance of rejecting the recognition of his trial in all lawsuits, Anadolu news agency reported.
Edited translation from Al-Masry Al-Youm