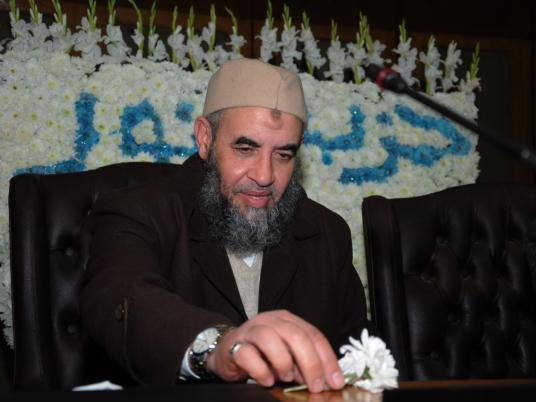 President Mohamed Morsy is set to chair Wednesday's national dialogue and discuss an open agenda that addresses numerous issues, sources within presidential office told Al-Masry Al-Youm Tuesday.
Also on Tuesday, presidential spokesperson Yasser Ali called on all political forces to engage in dialogue and reach national consensus on a map for the future. "We must face the undemocratic and violent stream that works without thought or belief," he said. "There are no preconditions or red lines for dialogue."
He said the Nour Party's suggestion for a coalition government would be added to the agenda for participants to discuss. On Saturday, Morsy met up with a delegation presided by Nour Party Chief Younis Makhyoun to explore an initiative proposed by the party to form of a national salvation government, set a date for parliamentary elections and amend disputed constitutional articles.
Participants in the national dialogue agreed to form a legal and political committee to review the proposed amendments. It is to be comprised of five law professors and five politicians, including representatives of opposition forces that did not take part in the first round of talks.
Ali stressed that Morsy vows to ensure the integrity and transparency of the upcoming elections and is committed to submitting the dialogue committee's Constitutional amendments to the House of Representatives as soon as members are elected.
Earlier today, Nour Party Secretary General Jalal al-Morrah said the party will hold an introductory meeting on Wednesday ahead of the talks.
Several political factions plan to take part in the dialogue, where the Nour Party is scheduled to present its initiative to end Egypt's political gridlock, Morrah said.
Those who have confirmed their attendance include Al-Sayed al-Badawy, Wafd Party chief, Amr Moussa, Conference Party head, Ayman Nour, Ghad al-Thawra Party leader and Mohamed ElBaradei, Dostour Party chief, as well as activists Wael Ghoneim and Abdel Rahman Youssef, according to state-owned agency MENA, quoting Morrah.
Getting Egypt's political forces to the table has been a challenge, so far, with opposition parties sometimes participating in national dialogues and at other times accusing the government of an unwillingness to engage in serious dialogue.
Edited translation from Al-Masry Al-Youm