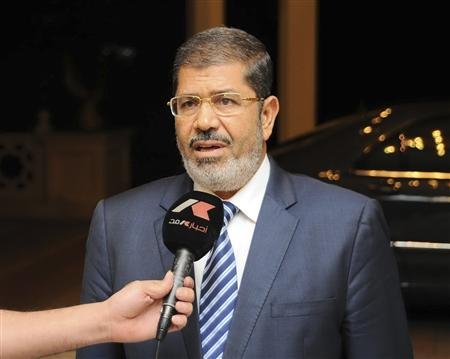 President Mohamed Morsy passed a law on Thursday that disallows custodial detention for those being investigated in publishing-related offenses.
Given the change, Islam Afifi will be released, said presidential spokesperson Yasser Ali. State-run TV channel Nile News confirmed that the public prosecutor has ordered the newspaper editor's release.
Afifi, the editor-in-chief of the independent Al-Dostour newspaper, is has been held in custody as he awaits a 16 September trial date. He is accused of insulting the president.
Prosecutors had referred Afifi to court on 13 August, accusing him of spreading false news that insulted the president, thus disturbing public peace, harming public interest, destabilizing the country and causing panic, said Deputy Public Prosecutor Adel al-Saeed.
State news agency MENA had reported that the investigation into the privately owned daily began after the newspaper was accused of "fueling sedition" and "harming the president through phrases and wording punishable by law."
The move to try Afifi before the criminal court was condemned by several politicians, journalists, and press freedom advocates who feared that Morsy would use his legislative powers to silence critics.
Edited transation from MENA