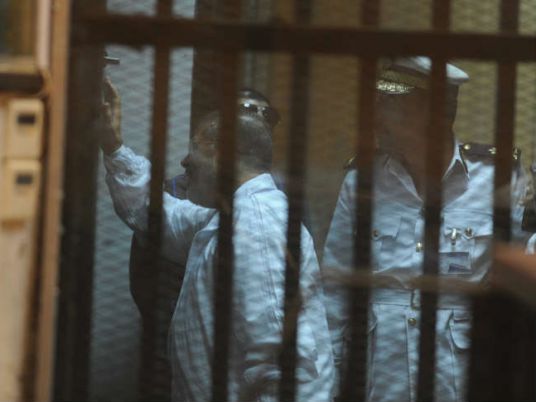 On Monday, Cairo Criminal Court postponed the trial of ousted President Mohamed Morsy and another 34 suspects, affiliated to the Muslim Brotherhood, over spying for foreign agencies to 16 June.
On Monday,the court had resumed hearing testimonies of witnesses.
The court earlier issued gag order. Twenty suspects are remanded into custody pending investigations in the case, while 16 others are fugitives.
The other MB defendants include Supreme Guide Mohamed Badie, his deputies Khairat al-Shater, Mahmoud Ezzat and former Speaker of Parliament Saad al-Katatny, leaders Mohamed al-Beltagy, Essam al-Erian and Saad al-Husseiny, former Chief of Staff Mohamed Refaa al-Tahtawy, his deputy Assad al-Sheika, the director of Morsy's office Ahmed Abdel Aaty and 25 other members of the group.
The Prosecution levelled accusations of spying for foreign authorities targeting terrorist actions in Egypt, funding terrorism, organizing military training and committing actions that destabilize the country.
Edited translation from Al-Masry Al-Youm