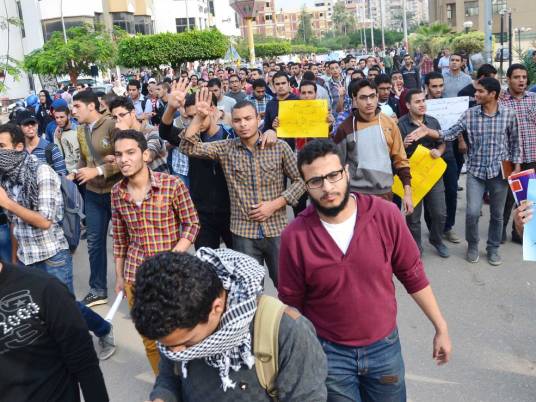 The nephew of deposed President Mohamed Morsy and five of his colleagues at Zagazig University were referred to criminal court on charges of attempted murder of a colleague.
The six defendants were marching at the university campus in support of the Muslim Brotherhood, raising slogans against the army and the new draft constitution.
A second-year commerce student approached the protesters and blamed them for the unpeacefulness of their protest, and the six students then physically assaulted him according to university security, causing serious injuries.
The student was transferred to the university hospital for treatment.
Edited translation from MENA