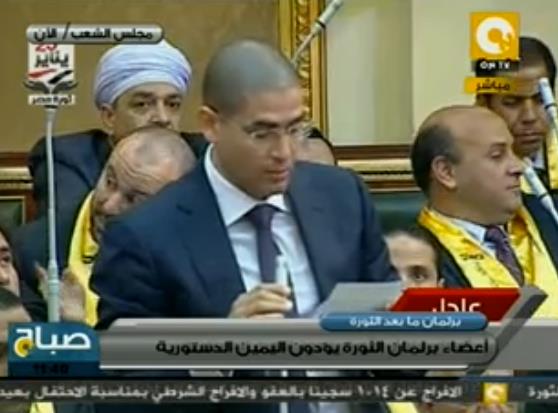 Liberal MP Mohamed Abou Hamed held parliamentarians from the Muslim Brotherhood's Freedom and Justice Party responsible for the Supreme Constitutional Court's Thursday rulings striking down the Political Isolation Law and the Parliamentary Elections Law.
"The way that the Brotherhood issued the isolation law without tying it to a judicial verdict declaring the targeted person(s) guilty of corruption is what brought it down," he said.
"I was the only MP who rejected the isolation law in the general assembly based on its form and content and said it was unconstitutional," he added.
"Ahmed Shafiq has not been proven guilty of killing revolutionaries, and the Brotherhood's rejection of him as prime minister brought us Essam Sharaf, who was one of the reasons for the failure of the transition period," Abou Hamed continued.
Abou Hamed went on to blame the Brotherhood for the ruling that Parliament must be dissolved. "The Brotherhood, and in particular Mohamed Morsy, were the ones who insisted that political parties compete for the seats allocated for independent candidates."
"The Brotherhood's greed for power was the rope with which they strangled themselves and the reason behind the dissolution of the People's Assembly," he said.
The Egyptian government, under the pressure of political parties, approved in October 2011 amendments to the laws governing the parliamentary elections to allow political parties to compete for the one-third of parliamentary seats that had been allocated to independents.
When some accused Abou Hamed of basing his comments on his personal hatred for the Brotherhood, he responded, "It would be more accurate to say that I appreciate the danger of the Muslim Brotherhood, who aborted the revolution."
Edited translation from Al-Masry Al-Youm