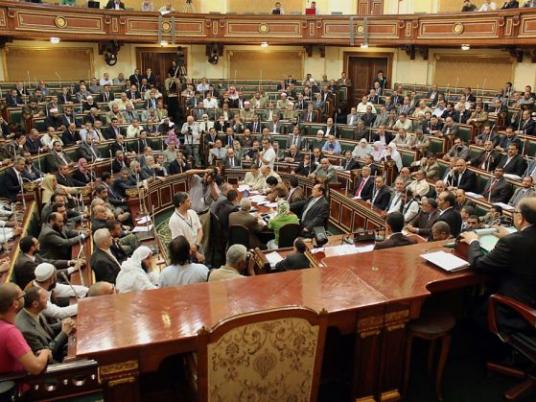 A cabinet reshuffle impacting at least a dozen ministries should happen within days, members of the Egyptian House of Representatives said on Sunday, criticizing a number of ministers for failing to meet expectations and stressing that the selection process for new ministers should be based on political vision, experience, and integrity rather than candidates' connections.
MP Mostafa Bakry told Al-Shorouk newspaper that the reshuffle is expected within days and will be submitted to parliament first for approval.
Meanwhile, Abla Al-Hawary, a member of the Political Bureau of Support Egypt, a powerful parliamentary coalition, said that it has become necessary to change at least half of the ministers in the current Cabinet because of their poor performance.
"We want to revitalize the economy in the next stage. The prime minister has to be included in the reshuffle and (we need to) have another economically and politically skillful one," Hawary added.
Speaking to Al-Shorouk, Hawary said that she expected the reshuffle to include the ministers of environment, archeology, education, higher education and scientific research, health, culture, supply, social solidarity, workforce, and local development, as well as the Ministry of Public Business sector.
She called for the integration of a number of ministries as well: "We have 33 ministries, and for this reason (we have) to integrate education with higher education, tourism with antiquities, environment with health, and culture with information."
Hawary described the performance of Minister of Health Hala Zayed and Minister of Supply Ali al-Meselhy as "very weak" and said that she expects them to be the first to depart, criticizing the ministers of manpower and local development as well.
Meanwhile, the MP praised the performance of the ministers of defense, interior, foreign affairs, planning, investment, international cooperation, immigration, electricity, and industry, adding that the position of social solidarity minister will also be part of the reshuffle due to current Minister of Social Solidarity Ghada Wali's recent appointment as executive director of the United Nations Office on Drugs and Crime (UNODC).
For his part, Secretary of the Planning and Budget Committee in the House of Representatives Essam al-Fiqqi said the cabinet reshuffle should take place before parliament's next general assembly scheduled on December 8, going on to say that the performance of a number of ministers has failed to meet expectations.
He pointed to the ministers of agriculture, health, trade and industry, public business sector, workforce, and higher education.
Fiqqi added that the housing minister should devote greater attention to the country's drainage networks, calling as well for the appointment of someone with experience to the social solidarity ministry, especially given the government announcement allocating a budget of LE200 billion for "social protection."
Unlike Hawary, Fiqqi praised the performance of the minister of education, adding that the government should back the education sector with LE50 billion at least.
Edited translation from Al-Masry Al-Youm