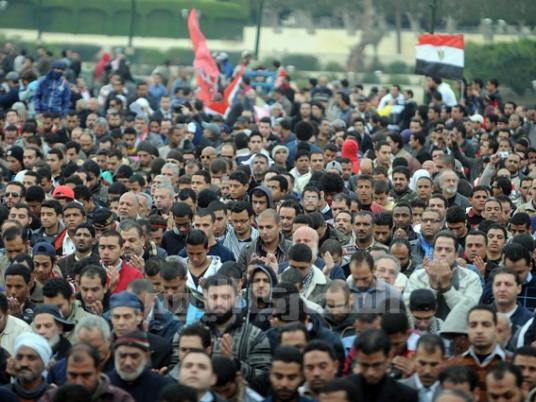 Dozens of members of the Sons of Mubarak movement on Thursday staged a demonstration in front of Tora Prison to extend Eid al-Adha greetings to ex-President Hosni Mubarak.
Mubarak was sentenced to life in prison for failing to prevent the killing of protesters during the 25 January revolution.
The protesters gave the prison guards bouquets of flowers and greeting cards to deliver to the former president.
They also raised banners with Mubarak's picture and chanted, "We love you, Mubarak," and, "Mubarak, the oppressed; Mubarak, the innocent man; Mubarak is an honest fighter."
Meanwhile, security authorities cordoned off the prison over fears of rioting.
Edited translation from Al-Masry Al-Youm