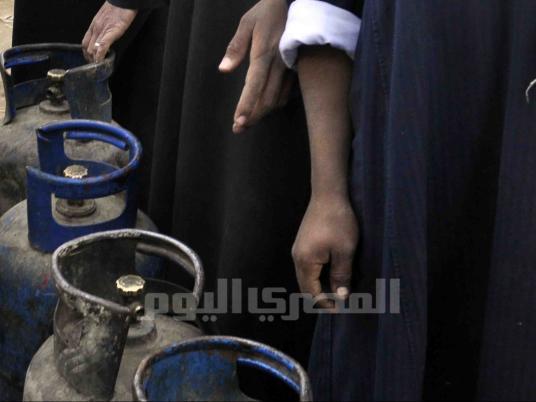 Cairo Criminal Court, held at the Police Academy, postponed on Thursday, the retrial of former President Hosni Mubarak and his two sons Alaa and Gamal and former Interior Minister Habib al-Adly and six of his aides over charges of inciting the killing of protesters during the 25 January revolution, known in the media as the "Trial of the Century."
The trial was postponed to continue hearing from the defense lawyers.
The court listened Thursday to the defense of former head of 6 October Security Directorate Omar al-Faramawy.
The defense of former head of the the dissolved State Security Investigations Service Hassan Abdel Rahman referred in the previous session to the testimonies of late General Intelligence Chief Omar Suleiman and former Defense Minister Mohamed Hussein Tantawy in which they affirmed that elements from al-Qassam Brigades, Hamas and Hezbollah have stormed prison before they headed to Tahrir Square with weapons.
Abdel Rahman's defense cited what Tantawy said when he was asked about why he handed over power to the Muslim Brotherhood despite knowing how dangerous they were that he could not stand against the will of the Egyptian people who chose the Muslim Brotherhood.
He also referred to Major General Hassan al-Rowainy's statement in which he said that the Muslim Brotherhood were "wolves in sheep's clothes."
"What happened on 25 January was a Muslim Brotherhood plot with the help of Hamas," the defense of Abdel Rahman mentioned.
He also referred to witnesses who claimed that foreign elements have entered the country with the help of the Muslim Brotherhood in order to create chaos and bring Egypt and other Arab countries down.
Over 800 protesters were killed in a revolution that toppled Mubarak in 2011.
Faramawy's defense referred in Thursday session to what he called a foreign plot to control the Middle East economically with the help of the Muslim Brotherhood. He claimed that Mubarak refused to divide Egypt into smaller states and was thrown in prison upon false accusations as a result.
Edited translation from Al-Masry Al-Youm