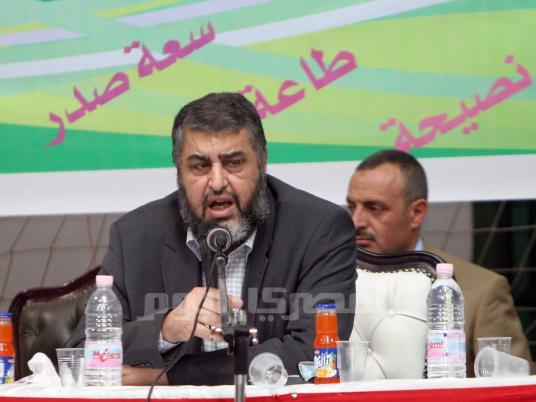 The Muslim Brotherhood is planning to establish a major media organization and research center with Qatari partnership, sources from the group said on Thursday.
According to the sources, the MB's Guidance Bureau decided at its last meeting to mandate supreme guide Khairat al-Shater to travel to Doha in the coming days to sign a contract for the project with investors there, along with a delegation including Guidance Bureau members Mahmoud Ghozlan and Hossam Abou Bakr.
The foundation would include a global satellite news channel and an independent daily newspaper, sources claimed.
Sources at Shater's office told Al-Masry Al-Youm that the Brotherhood asked him to finalize the work on the channel and the newspaper because the MB's media organization has not been able to compete with other media institutions. MB youth recently sent a memorandum outlining this problem to Shater.
During a recent visit to Doha, Shater allegedly negotiated an agreement with unnamed Qatari investors to buy shares in the channel, on condition that management remains in the hands of Shater and that he directly supervise the new institution, sources said.
According to the sources, the initial capital agreed upon for establishing the media foundation would be US$100 million.
Palestinian media personality Wadah Khanfar was reported to have been chosen by Shater as the channel's chariman, and Ahmed Mansour as its executive director.
Qotb al-Araby, a member of the media committee of the Brotherhood's Freedom and Justice party, said that the group is in urgent need of strong media institutions in the upcoming period in order to work against media attacks on President Mohamed Morsy's success and the Brotherhood at large.
Araby said that the real crisis currently facing the MB is the lack of Islamist investors who would be willing to put their money into media, a sector that is costly and prone to significant monetary losses.
Edited translation from Al-Masry Al-Youm