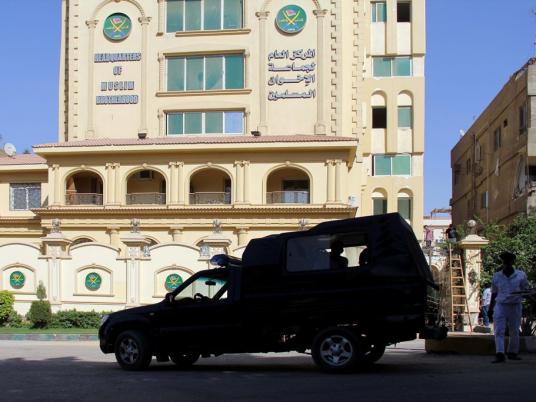 The Muslim Brotherhood wrapped up elections on Thursday for positions within the group in all governorates of Egypt.
A number of the group's younger members are objecting to the election results, however, saying the results are keeping the old guard in power.
"The new election did not add something new. It reproduced the same old faces in all the governorates," said one Brotherhood member who asked not to be named, adding that young members were particularly unhappy with the fact that the heads of the student sectors were re-elected to same positions.
MB member Mohamed Sayed agreed, stating that he and his colleagues had hoped that younger candidates would prevail.
"We were counting on these elections to change the group's leaders, but the results were disappointing. However, we have no other choice but to surrender to reality," Sayed said.
He called for changing those Brotherhood leaders who had "failed in the last period, and could not make any significant achievements."
Mohamed Abdallah Sayaf, a member of the MB's shura council and head of the group's administrative office in Beni Suef, defending the elections, saying, "The internal elections of the group are held in accordance with the internal regulations which have been set since decades. Lawmakers agreed on their seriousness and validity and no one can doubt that."
"A legal committee is formed to investigate and address any complaints that come from members of the group regarding the elections," Sayaf continued.
"The [results] of the elections represent the wishes of the voters, and no one can impose his opinion on the other," Sayaf said, adding that Brotherhood administration would not interfere with the choices of its members.
Edited translation from Al-Masry Al-Youm