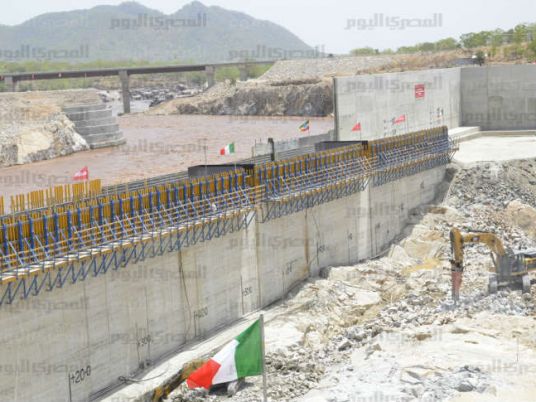 Water Resources and Irrigation Minister Hossam Moghazi said that Egypt, Sudan and Ethiopia have decided to defer the announcement of the name of the consultancy office chosen to conduct more studies on Ethiopia's controversial Renaissance Dam.
The postponement came at the request of the 12-expert tripartite committee, which comprises experts from Egypt, Sudan and Ethiopia during their latest meeting in Khartoum, he added.
The three countries have made the necessary technical assessments of the bids submitted by four international consultancy offices, he added. But in their meeting, they agreed they need more time to verify some data related to the four offices before naming the winner.
The winning office will be assigned with assessing the effect of the dam on the water quotas of both Egypt and Sudan and examine its environmental impact.