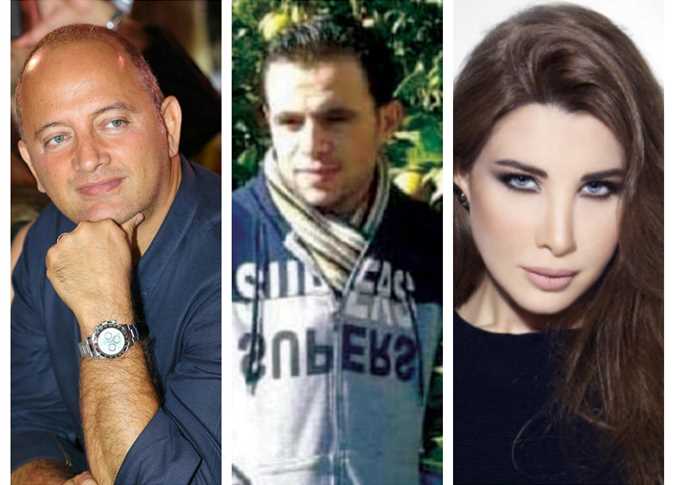 The Lebanese judiciary has charged Fady al-Hashem, husband of the Lebanese singer Nancy Ajram, with premeditated murder for self-defense, and referred him to a criminal trial over the killing of a masked robber in Beirut home in January.
Judge Nicolas Mansour issued on Tuesday an indictment accusing Hashem of killing Syrian man Mohamed al-Mousa with 18 bullets from a military pistol inside his home in Mount Lebanon.
The judge stated that Hashem's actions constitute an "intentional killing", as stipulated in Article 547 of Lebanese Penal Code, which is punishable by up to 20 years of hard labor.
However, the same judge also applied Article 228 of the Penal Code, which exempts a perpetrator from punishment if the crime took place in the context of legitimate self-defense.
He then referred Hashem to the Criminal Court in Mount Lebanon for trial.
A Lebanese court had previously ruled to release Hashem after he was arrested on January 5, but had prevented him from traveling abroad pending further investigation.
Armed with a pistol and masked, Mousa allegedly entered Hashem's villa, which is located 20 km north of Beirut, at dawn with the intention of robbing the family on January 4.
Hashem surprised the intruder by pointing a pistol to his face and asking him to leave the house.
The thief continued his way to a room where Ajram's daughters slept, threatening to kill them if anyone attempted to stop him.
When he insisted on heading to the girls' room, Nancy's husband shot the thief dead with 18 bullets.
Pictures spread on social media at the time showed that Ajram had been injured in the leg during the incident, while another photo showed the thief's body laying in blood.
The judge indicated in his decision that Hashem's exaggeration in firing this amount of bullets at the dead body reflected his anger and fear for the lives of his wife and children.
Edited translation from Al-Masry Al-Youm
Image: (Right to left) Nancy Ajram, Mohamed Hassan al-Mousa, and Fady al-Hashem (Al-Masry Al-Youm)