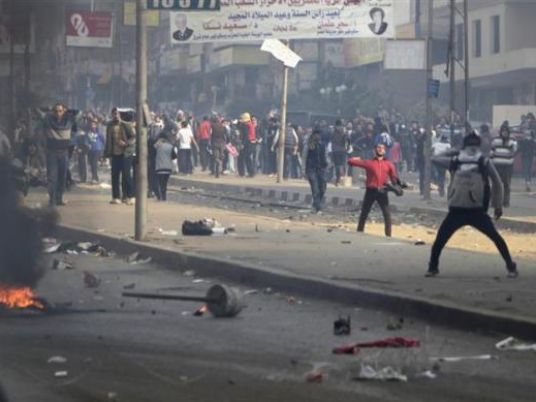 The National Alliance to Support Legitimacy and Reject the Coup, an alliance formed following the ouster of President Mohamed Morsy in July and led by the Muslim Brotherhood, has called for a new week of protests under the slogan "The street is ours, together for deliverance."
"Conflicts are heating up between the coup plotters in greed for the presidential palace, insisting to ruin Egypt and scatter the army," a statement by the alliance read.
"The 'Black' House announced resuming the aid of shame to Sisi and the rest of traitors, and the Zionist enemy continued its roistering by shelling Gaza, as the revolutionary and nationally independent Egypt under legitimate President Mohamed Morsy has been absent," the statement continued.
"The message is precise and clear: your revolution is a lifeline for Egyptians, all Egyptians, to restore dignity, bring down dependency and poverty, to preserve religion and to change the world," the statement added.
The alliance called on its supporters for escalation on Friday, and to raise the Egyptian flag, Rabaa sign, and martyrs' and detainees' images. It called for burning the flags of enemies and the image of the cutthroat.