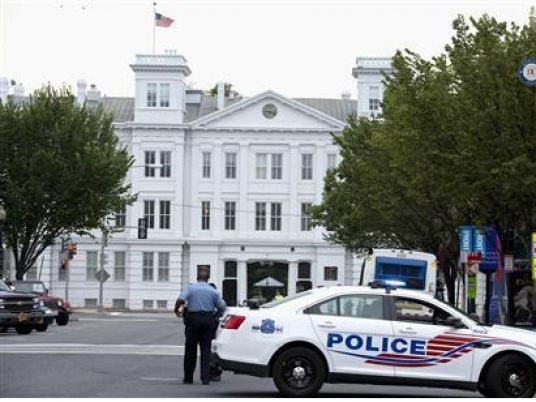 Chairman of the Salafi-oriented Asala Party Ehab Sheha and leader at the National Alliance to Support Legitimacy, an alliance formed following the ouster of President Mohamed Morsy in July 2013, described former Libyan landforces commander Khalifa Haftar who is leading the military operations against Libya's current government as a "paid agent."
Sheha accused Haftar of being an agent to UAE's Mohamed bin Zayed, the Crown Prince of Abu Dhabi, and Mohamed Dahlan, a Fatah Movement former leader.
"[Haftar] seeks a coup using all his power, and bin Zayed using his money seeks and insists on having a failing agent, similar to [Abdel Fattah] al-Sisi," said Sheha.
"The reason for the coup in Egypt, what is happening in Libya, and unrest in Sudan… is the international zionism's fear of the project of the Golden Triangle including Egypt, Libya and Sudan, which threatens its interests and hegemony over the region," Sheha told Al-Masry Al-Youm Wednesday evening.
"Libya's oil, Sundan's large agricultural area, and Egypt's human resources are the strength factors of this triangle," Sheha added.
"The state under Morsy was seeking to activate this triangle, so agents were used to control power and return the country under the US dominance," according to Sheha.
Haftar said in a phone-in with al-Hadath Channel on Wednesday that the "Operation Dignity" waged by military forces loyal to him aims to cleanse Libya of "extremists and the Muslim Brotherhood."
The Muslim Brotherhood in Libya formed very large groups of radical Islamists and gave them Libyan passports, Haftar claimed.
Haftar mentioned that Egypt has often complained of the situation in Libya.
Edited translation from Al-Masry Al-Youm