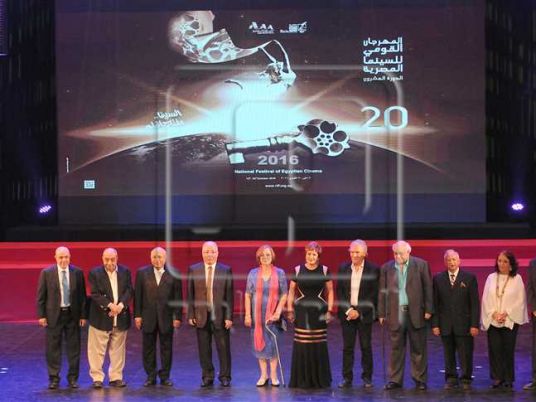 The National Film Festival will opens on Thursday, with a range of home-grown movies showing at the Cairo Opera House.

The event, chaired by director Samir Seif, opens on Thursday with three feature films showing at the Al-Sagheer Theater.
The first of the films is "Dayer Maydour", starring Basma Yasser, Hany Abdel Nasser, Amal Wilson and Ahmed Bebars. The film was directed by Samer al-Farouq.
The second is "Qabl Zahmet Saif", starring Maged al-Kedqany, Hana Shiha, Ahmed Dawoud and Lana Moshtaq. It was directed by Mohamed Khan.
The third is "Men Dahr Ragel", starring Mahmoud Hemeida, Aser Yassin, Mohamed Lotfy and Sherif Ramzy. It was directed by Karim al-Sobky.
Twelve documentry films and short narrative films will also be displayed on Thursday, including the eight-minute long film "Geridy", directed by Mohamed al-Aswany, and the 11-minute-long frlm "Dameer", directed by Mostafa Hesham.
Other short documentary and narrative films include "Mohamed Rasul Allah", directed by Samiha al-Goneimy; "Mohakamet Daesh", directed by Sameh Fahmy; "Al-Tuna Kanz al-Abyad", directed by Helmy Yassin, "Al-Eyal Kebret", directed by Peter Fouad, Aby.
Edited translation from Al-Masry Al-Youm