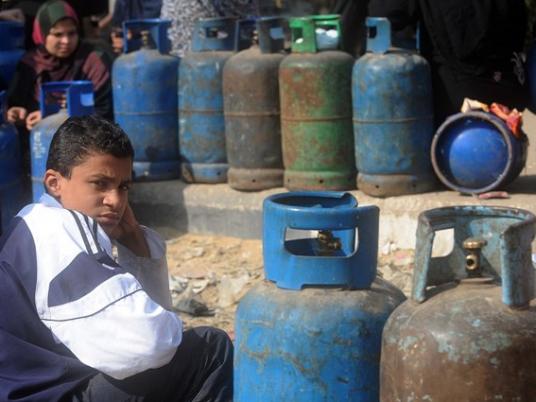 Companies under the Holding Company for Natural Gas EGAS are trying to boost their growth rate to 6 percent by the end of this year — compared to 4 percent growth in 2011 — by introducing gas pipelines to new areas.
Mostafa Ismail, head of the holding company subsidiary EgyptGAS, said his company is trying to abolish the use of butane gas cylinders across the country. The company has already increased its delivery of gas pipelines by 10 percent this year, and hopes to deliver gas pipes to upwards of 200 thousand clients a year, Ismail said.
Before the end of 2012, EGAS is planning to deliver natural gas pipes to Zefta and Kafr El Zayat in the Gharbiya Governorate, as well as Mit Ghamr in Daqahlia.
EGAS has also decided to outsource the delivery of the pipes to EgyptGAS and Petrotrade. EgyptGAS is charged with implementing the technical works, while Petrotrade will handle business and administration.
The company is expecting to serve 40 thousand clients across the three cities, Ismail added, and the company has also succeeded in establishing networks capable of delivering gas to 26 thousand clients in Naga Hammadi.
Town Gas head Saif al-Islam Abdel Fattah said that his company was already delivering gas to 210 thousand residencies out of their 2012 target of 280 thousand residents.
Abdel Fattah stressed the need to remove obstacles facing gas deliveries to homes, especially in terms of the allocation of land plots necessary for the construction of plants to reduce pressure and increase gas distribution.
Edited translation from Al-Masry Al-Youm