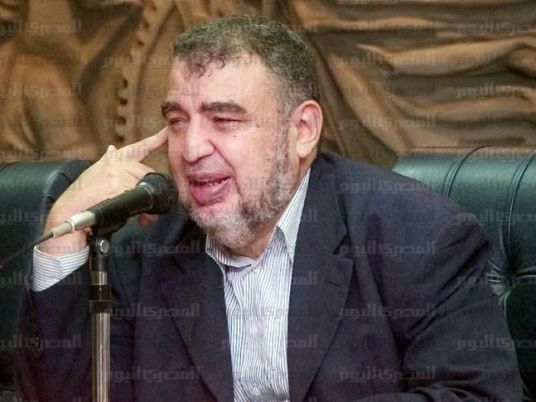 A monthly meeting by the National Council for Human Rights (NCHR) on Wednesday resulted in three council members walking out of the assembly, protesting a recent controversial inspection the council made at a high-security prison.
The visit made late last week by the NCHR to the highly-fortified Al-Aqrab prison received scathing criticism from activists, as the final report released by the NCHR refuted allegations of detainee tortures at the notorious prison.
NCHR members were seen, in photos, touring the prison escorted by wardens who showed them high-quality services provided to inmates, which prompted critics to argue that the visit was staged.
Al-Aqrab prison has been at the heart of several torture stories over the past few years and over the past few months four inmates, mostly Islamist leaders, died of alleged medical negligence.
Kamal Abbas, Mohamed Abdel Quddous and Ragia Omran withdrew from the council's meeting on Wednesday.
"We left when arguments on the latest visit to al-Aqrab Prison heated up," Abbas told Al-Masry Al-Youm. He pointed out that, based on NCHR by-laws, the council's secretariat should contact all of its members who are eager to take part in prison visits, which, he said, did not happen during the Al-Aqrab visit, as only a selected few were approached.
The council's bylaws do not allow visits to be filmed either, which was another violation that occured during the latest visit.
Al-Masry Al-Youm has learned that NCHR Chairman Mohamed Fayeq reviewed the controversial report and the criticisms it triggered, later saying that the attacks came from "people belonging to the far left and the Muslim Brotherhood". His remarks angered the trio who stormed out.
Edited translation from Al-Masry Al-Youm