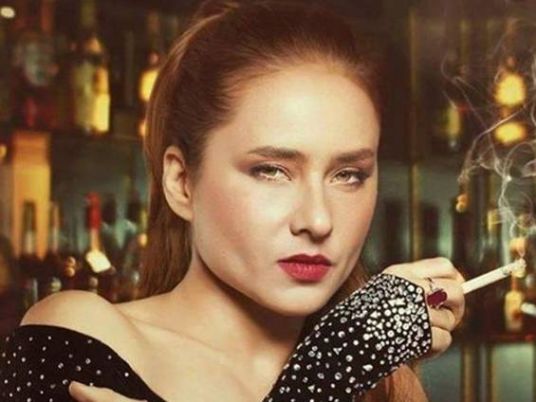 Egyptian actress Nelly Karim postponed her wedding until after mourning for actress Dalal Abdel-Aziz, who passed away on Saturday.
The wedding was supposed to take place on Monday. With Abdel-Aziz's death, Karim has chosen to wait until after the three days of mourning.
Abdel-Aziz passed away at the age of 61 due to COVID-19.
On April 30, Abdel-Aziz and her husband, veteran Egyptian comedian Samir Ghanem were transferred to hospital for treatment of severe COVID-19, where Ghanem died on May 20.
Since the death of her husband, Abdel-Aziz was in the intensive care unit.
The family reportedly did not inform her of her husband's death.
Earlier in August, Karim wrote on social media Sunday that "the month of August will be filled with happiness," as she prepares for her surprise wedding to former squash player Hisham Ashour.
The actress has been trending on social media this week after announcing her marriage to her millions of followers.
Karim celebrated her engagement to Ashour last month in the presence of the family and some close friends, as they preferred to remain silent until the date of the marriage.