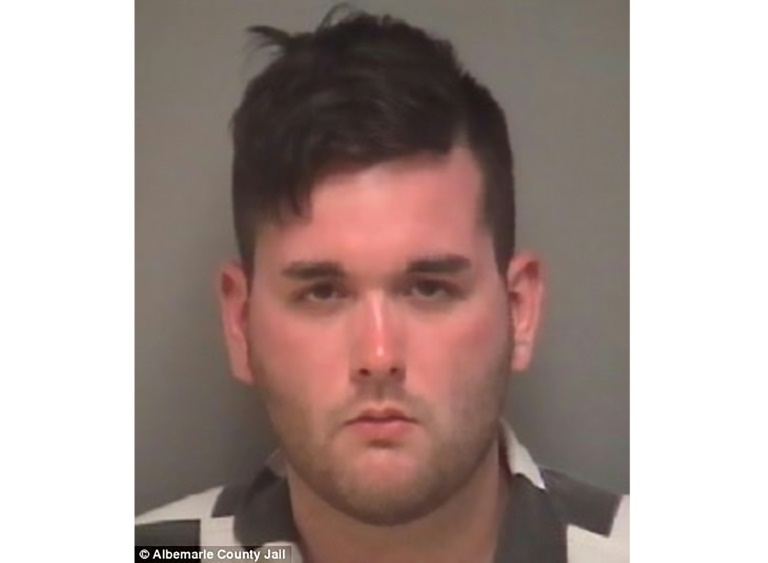 An American neo-Nazi was found guilty of murder on Friday for killing a woman when ramming his car into counter-protesters at a 2017 white supremacist rally that made Charlottesville a byword for racial violence under President Donald Trump.
In addition to first-degree murder, which carries a possible life sentence, James Alex Fields Jr, 21, was found guilty of five counts of aggravated malicious wounding, three of malicious wounding, and one hit-and-run count.
A jury of seven women and five men reached their verdict near the end of the first day of deliberations of a trial that lasted a little under two weeks.
The August 12, 2017 violence, which claimed the life of 32-year-old paralegal Heather Heyer and injured dozens more, turned the bucolic university city in Virginia into a symbol of the growing audacity of the far right under Trump.
The president drew broad criticism in the aftermath when he spoke of "blame on both sides," appearing to establish a moral equivalence between the white supremacists who came to protest the removal of a Confederate statue, and those who opposed them.
Some relatives of the victims, who had taken their seats behind the prosecution on the right hand side of the Charlottesville Circuit Court throughout the trial, sobbed quietly as the verdict was read out.
"I am feeling the best I have felt in almost a year and a half," Wednesday "Al" Bowie, one of the survivors of the attack whose pelvis was shattered in six places, told AFP.
"This trial has been a healing process. It's also been tearing open some old wounds."
Sentencing will begin from Monday, with jurors given the option to recommend between 20 years and life for the murder conviction.
While the fact that Fields had struck the protesters in his Dodge Challenger was not contested, his lawyers and prosecutors had offered contrasting narratives over his state of mind and intentions on that day.
The defense said in their opening statements Fields had been "scared for his life" — hoping, according to observers, if not for an outright acquittal, that the jury might find him guilty of a lesser charge such as second-degree murder.
Life altering-injuries
Fields had driven overnight from his hometown Maumee, Ohio, to support the "Unite the Right" rally to protest the removal of a statue of Robert E Lee, the top general of the pro-slavery Confederacy during the 1861-1865 American Civil War.
Dressed in a white polo shirt and khaki pants, the uniform of the white supremacists, he took part in racist, anti-Semitic and homophobic chants, according to footage played in the courtroom.
The prosecution played videos that showed Fields stop his car and reverse up a hill before commencing his deadly assault on a crowd of counter-protesters who were singing and celebrating after city officials had ordered the far right to leave.
Jeanne "Star" Peterson told the court she used to be fast on her feet until her right leg was shattered by Fields' car, and only recently learned to walk again unassisted.
"I just heard three bumps," Peterson said — realizing only later that two were his vehicle running over her right leg, and one reversing back over it.
"I saw Heather Heyer up in the air and remember thinking to myself, 'That's what someone's eyes look like when they are dead.'"
In order to build their case of a per-meditated attack, prosecutors presented a text Fields sent to his mother before departing for the rally after she had asked him to be careful
"We're not the one (sic) who need to be careful," he replied, alongside a photo of Nazi leader Adolf Hitler, whom he has long admired.
They also showed the jury two Instagram posts Fields uploaded in May last year that depicted a car ramming into a group of protesters, arguing that he ultimately chose to live out that fantasy when the opportunity arose three months later.
'Are they OK?'
The defense for its part described a chaotic day in which several "Unite the Right" members and their opponents, some from the far left Antifa, had come armed with guns.
Among the witnesses they called was Dwayne Dixon, a University of North Carolina at Chapel Hill professor.
According to a report in local media, Dixon admitted to writing a now-deleted Facebook post in January saying he "shooed" away Fields while holding a rifle sometime before the fatal car ramming.
They presented one of their most prized pieces of evidence on Tuesday: a videotape of Fields sobbing and breaking down to a police officer shortly after his arrest, as he asked: "Are they OK?"
But prosecutor Nina Antony countered that taped phone calls from jail showed that Fields lacked empathy with his victims, calling Heyer's mother Susan Bro an "anti-white communist."