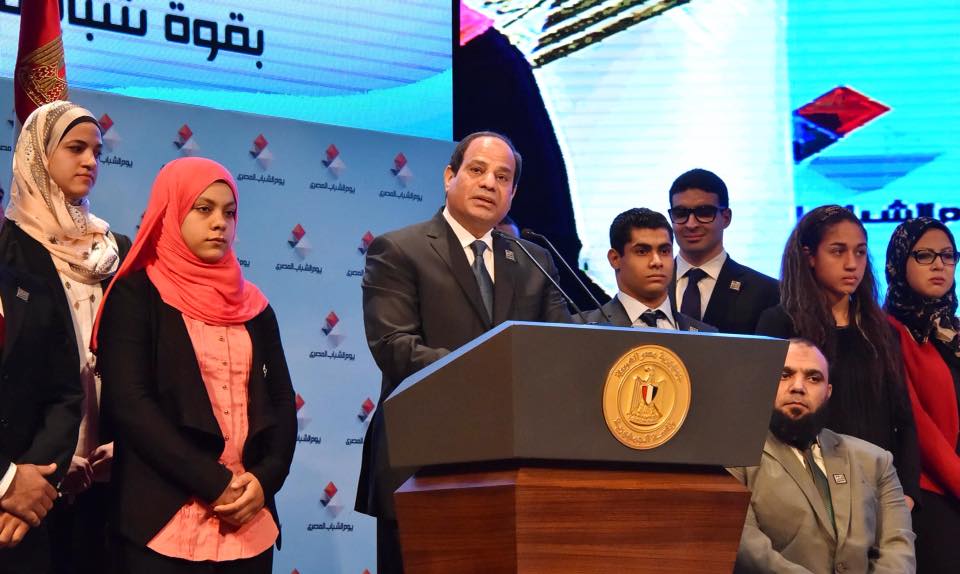 The eighth edition of the National Youth Conference will be held on September 14 in New Cairo's al-Manara International Conferences Center, featuring the attendance of 1600 people including members of the Presidential Leadership Program, university students, politicians, engineers, young physicians and businessmen.
The conference will be divided into three sessions, one of which is an "Ask the president" session.
President Abdel Fattah al-Sisi will communicate with the Egyptian people and answer their questions during the "Ask the president" session, aiming to increasing the public awareness of the country's domestic affairs.
Questions directed towards Sisi can be submitted on this website.
The National Youth Conference gathers young Egyptians from all over the country to discuss the most important issues in Egyptian society, directly in the presence of President Sisi.
The Seventh National Youth Conference was held on July 30-31 in the New Administrative Capital, seeing the attendance of 1,500 youth along with several public figures, media professionals, statesmen, businessmen, ambassadors of the African Union's countries and representatives of international organizations.
The Sixth National Youth Conference was held last year at Cairo University on July 28-29, entitled "Innovate … Advance". The conference witnessed the participation of 3,000 students from Egyptian universities and a number of scientists and officials.
Edited translation from Al-Masry Al-Youm