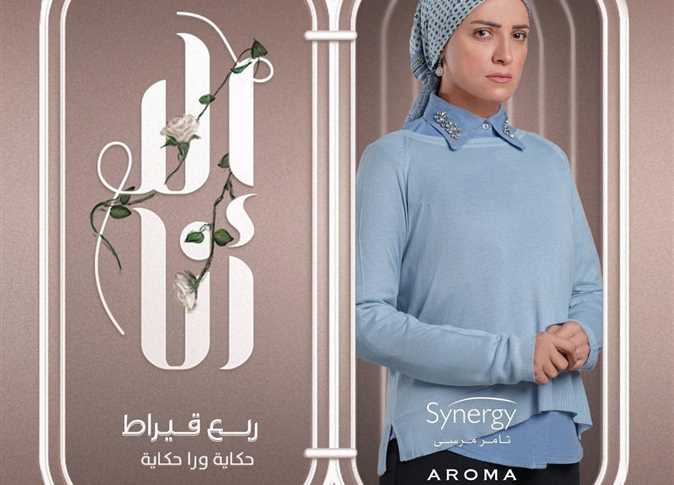 A new story from Egypt's "Ella Ana" (Except I) series, titled "Robe' Eirat" (A Quarter of Carat), is already trending on social networking website Twitter, just three days after its debut on DMC channels.
The new story was received warmly, with positive reactions flooding Twitter and Facebook.
"Robe' Eirat" is starring Reham Abdel Ghafour, Sanaa Youssef, Mostafa Darwish, Mohamed Ali Rizk, Shahista, Mohamed al-Ahmadi, Essam al-Sakka, Abdel Moneim Riad and Marwa Eid.
The story is the seventh installment in the tales of the "Ella Ana" tv series, written by Amin Gamal and Sherif Yousry and directed by Ahmed Hassan.
"Ella Ana" is a drama inspired by real-life stories from writer Yousry al-Fakharany.
The show has this far presented a collection of independent stories, each of which takes place over a span of ten episodes and focuses on women and societal issues. 
Six tales of the series were presented before Ramadan, and achieved great success, namely "Banat Moussa" (The Daughters of Moussa), "Seneen w Addet" (Years That Have Passed), "Amal Hayaty" (Hope Is My Life), "Amr Shakhsy" (A Personal Matter), "Dayy al-Amar" (The Moon Light), and "Lazem Aeesh" (I Must Live).
Edited translation from Al-Masry Al-Youm