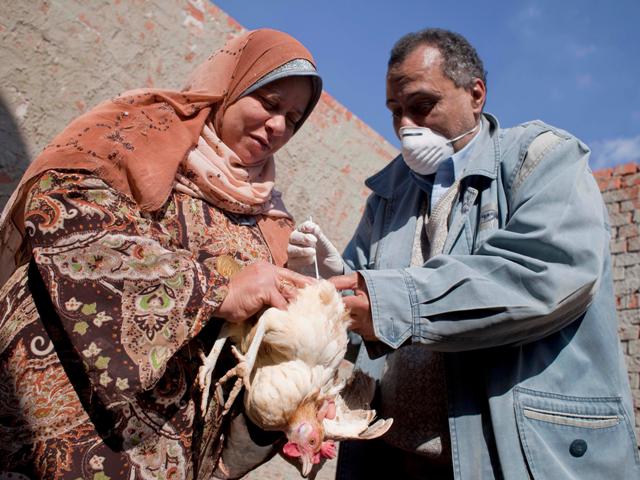 A new case of bird flu, known as H5N1, has been discovered in a 13-year-old girl in Qena province, according to the Health Ministry.
An informed source at the ministry says the girl had been exposed to birds in her village. The patient, who is the first from Qena, was kept in the hospital for five days. Her symptoms included a high temperature, loss of appetite and the general signs of the flu. The young girl has responded to treatment.
The Health Ministry took blood samples from her live-in relatives as well as other villagers to determine whether any one else was infected.
The ministry's spokesperson Hossam Abdel Ghaffar said three other infected women from various governorates were released from hospitals after recovering. A 47-year-old and a 35-year-old were from Minya, while the third patient was a 42-year-old from Sharqiya.
In 2014, at least 10 people in Egypt died from the disease.
The World Health Organization says there has been a surge in the number of H5N1 infections in Egypt, but there does not appear to have been any major genetic changes in the flu strain to explain the rise in human cases.
Egypt's H5N1 cases have largely been detected in poor rural areas in the south, where villagers tend to raise and slaughter poultry themselves.
Edited translation from Al-Masry Al-Youm